COVER STORY
---
HSBC's Nicola Sayers on an enduringly iconic campaign
It is hard to imagine any air traveller over the past two decades in certain key markets who has not encountered HSBC's long-running airport advertising and branding campaign.
Such has been the power of this extraordinary communications initiative to sponsor jet bridges around the world. The campaign has evolved seamlessly over the years, drawing close to an estimated 1 billion pairs of eyes annually to the HSBC branding and creative messaging.
HSBC Head of Global Brand Experience & Airports Nicola Sayers offers Sight Lines Editor Liam Coleman a revealing insight into one of the all-time great advertising campaigns.
Liam Coleman

:

Tell us a little bit about yourself and when you joined HSBC.
Nicola Sayers: I joined HSBC at the start of the airport development programme back in 2001. I have been a little bit of a boomerang as well because I came back twice, but if I was to total the years, I think I'm coming up to 15 years at HSBC.
Were you involved with the global airport programme from the start in 2001?
I wasn't involved in the global airport programme at its the inception, but I was involved from the point of when we launched the 'world's local bank' slogan, which was a couple of years later.
How did the programme start out?
It started with Heathrow Airport in 2001, initially as part of a commercial sponsorship scheme offered by Partners of London, BAA and the London Tourist Board for the branding rights on the Met Police horses saddles and included hanging baskets in London Westminster, and jet bridges at Heathrow were included as part of it.
How did the programme become as global as it did?
It was mainly through organic growth. People saw the success of having our branding on what was at the time a really unique property. It was deemed internally and externally to have gained us stature, with people talking about it and it was the perfect branding fit when we introduced the 'world's local bank' message. It was very much about connecting customers and passengers from one country to another and so truly demonstrated why we are the world's leading international bank.
About 10 years ago, we were in 48 airports across 25 markets and that shows you the scale of how the programme grew. We have changed our strategy slightly and this is reflected in where we have an airport presence; we are still in 22 airports in 12 markets, but our focus is much more around the big international hub airports. In terms of the top 10 international airports, we are in DXB (Dubai International Airport), Changi, Hong Kong, Paris CDG, Istanbul and Heathrow.
It is important we have a strong brand presence in global hub airports because those are the ones that are of strategic importance to our business and our network. We don't have the geography footprint that we did when we grew the programme to its largest size, but we have still got a very sizeable global footprint.
We are a global bank, and it represents where our businesses, customers and clients are, as well as having a presence in markets where we see growth potential.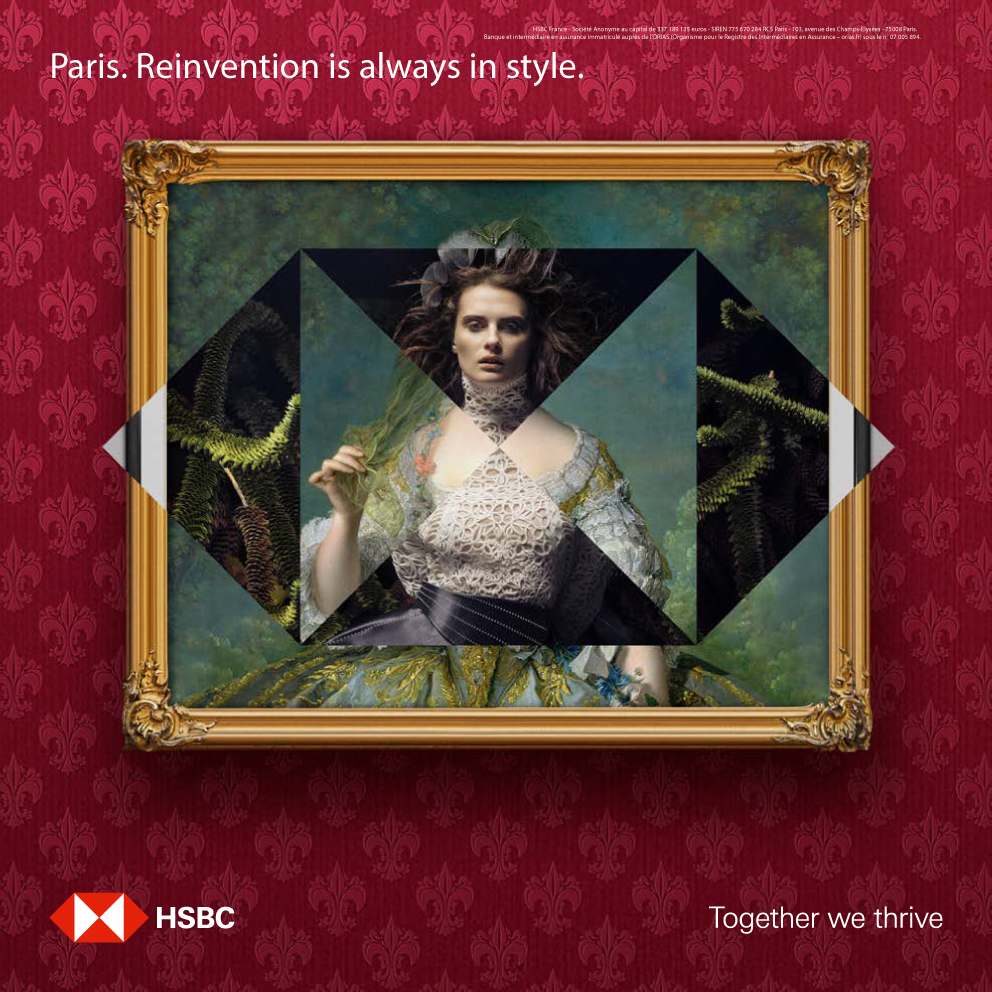 "It was very much about connecting customers and passengers from one country to another and so truly demonstrated why we are the world's leading international bank"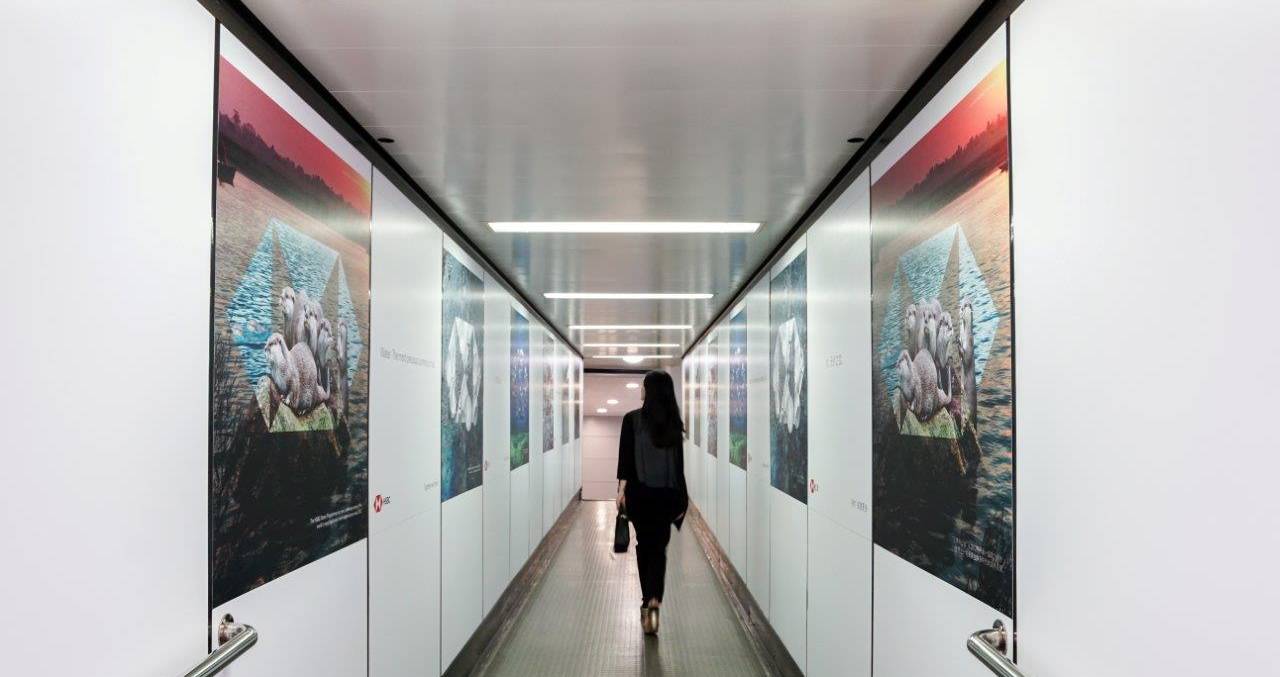 What has your role been in the development of the global airport programme?
I lead and manage it from a global perspective. My role very much involves working on our global airport strategy and how that is going to align across markets, as well as supporting the local markets; giving them guidance so we are consistent in our approach and helping them with contract renewals and measuring success of the programme.
My job also involves looking at new opportunities and trying to create a framework around processes to make sure that the programme is as effective and efficient as possible not just from a cost perspective, but also from a brand and creative, innovative perspective.
We're seen by 1 billion passengers a year, so we really need to maintain a high standard and be communicating the right brand messages. A lot of my role involves working with our strategy and creative teams to make sure that we're delivering the best brand communication that we can for the bank, and that it is consistent in all the markets.
What role has the global airport programme played in HSBC's development?
It has helped to demonstrate that we are the world's leading international bank and I think it has been one of our most iconic brand building activities.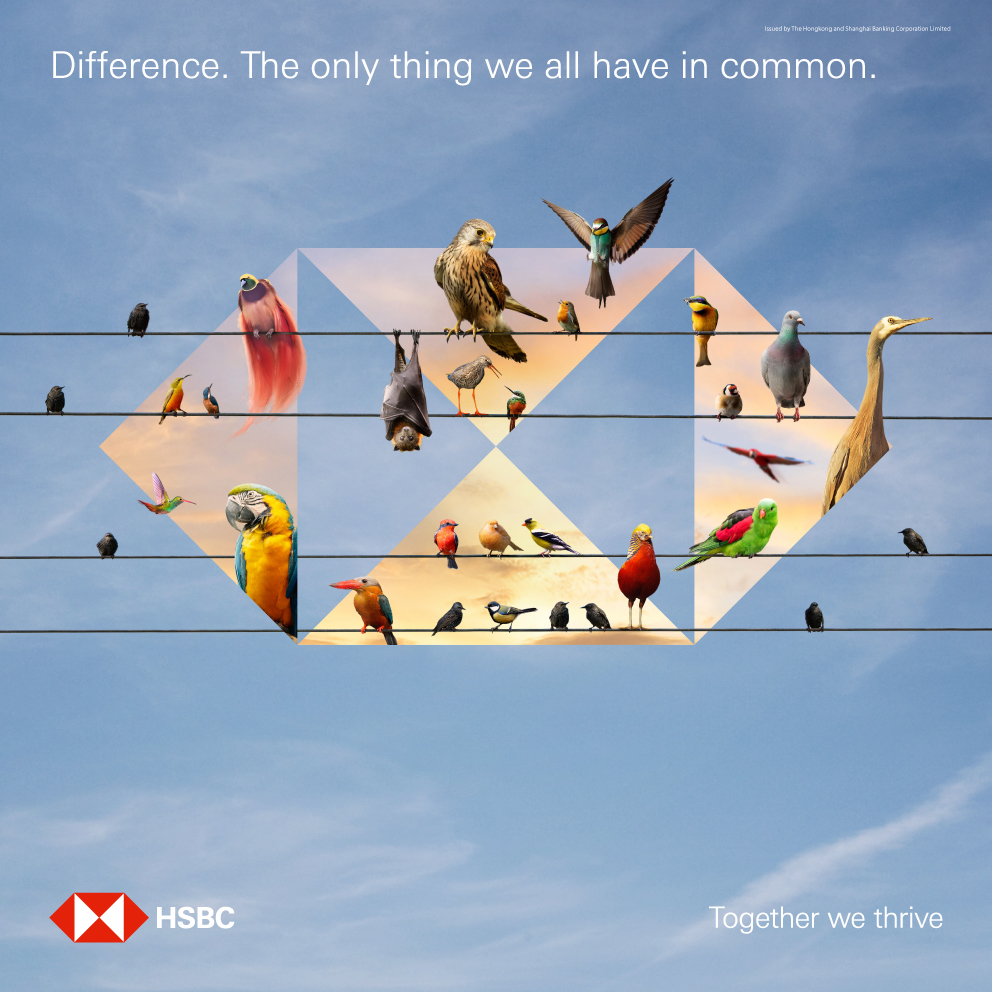 How has the evolution of the brand message from 'the world's local bank' to 'together we thrive' changed the way HSBC advertises in airports?
We refreshed our brand last year and launched our new brand promise 'together we thrive' which reflects our current business strategy of advancing prosperity for those that we serve now and in the future and helping them to thrive.
The new branding in airports is more highly localised reflecting our relevance in those markets where we appear. It means we're still staying relevant in local markets, as well as acknowledging our global scale.
What do you think HSBC could do to be more even more effective than it already is in airports?
The fact is the world is changing so much and new technology, as well as the way passengers behave, is a challenge, but an opportunity as well.
A lot of people are just looking down at their phones, as opposed to looking up, but I think that gives us the opportunity to excite them with new immersive brand and digital opportunities and experiences and I think that's the area that we want to evolve.
We've always focused a lot on the jet bridges, but we want to now start thinking about how we can be more present in the various different touch points along the passenger journey, which is how we need to evolve what we're doing.
An example of that would be the HSBC Rain Vortex in Changi Jewel. How did the partnership for that come about?
Jewel did contact HSBC and there was a lot of discussion around what we may want to get involved in. The Rain Vortex worked for HSBC because it underlines our sustainability credentials by repurposing the water that is used for it.
In terms of the light show, it was always Jewel's intention for that to be quite dramatic, but we are involved with the choice of the light shows and the music that is used. Ongoing discussions are being had with the local team and the airport on how to keep it fresh and how we can make it even better than it already is because Changi Airport wants to maintain its status as the best airport in the world.
How important is a strong relationship between advertiser, advertising company and airport in a successful campaign?
It's very important to have a strong relationship.
We're dealing with JCDecaux, Astral as well as directly with some of the airports and it's very much based on a mutual understanding of our brand and our business ambition.
The more you can have a stronger relationship, the more opportunities it provides and it becomes a better platform in which you can ultimately share ideas and create.

"We created a unique environment and changed the way people think about advertising"
How do you see the world of airport communications evolving in the future and how do you see HSBC being a part of that?
The main observation for us is that it is becoming more important to be distinct and to attract traveller's attention. A side of that is being present at the various touch points in the journey, so our focus is very much on how we can do that and stay relevant to our audience whilst creating meaningful brand experiences.
You only have to look at duty free to see the way that people shop is changing and the same is true for our communications - we have got to be there at the right time for those passengers on the journey.
How is HSBC offering a distinct message in airports?
Our message is distinct from the fact that we are a global brand and we have got such strong insight from being present in so many countries, which makes us very distinct from other brands.
We have become very successful at being iconic in this space, but it is now about staying relevant and modern. For me, that comes by surprising and delighting our audience because that is what we are good at as a brand; our tone of voice focuses on being human, having intelligent wit, being insightful and confident, and I think that comes through in our airport brand messaging.
What is the thing you are most proud of from your time at HSBC?
The fact that we have created one of the most iconic global campaigns. It has been almost 20 years and we are still talked about at airports; we have created a very unique environment and changed the way people think about advertising.
Sight Lines is published by The Moodie Davitt Report (Moodie International Ltd) every month.
© All material is copyright and cannot be reproduced without the permission of the Publisher.
To find out more visit www.moodiedavittreport.com and to subscribe, please
e-mail sinead@moodiedavittreport.com