A snapshot of airport advertising and communications images that have caught the eye – and camera – of the wider Moodie Davitt Report team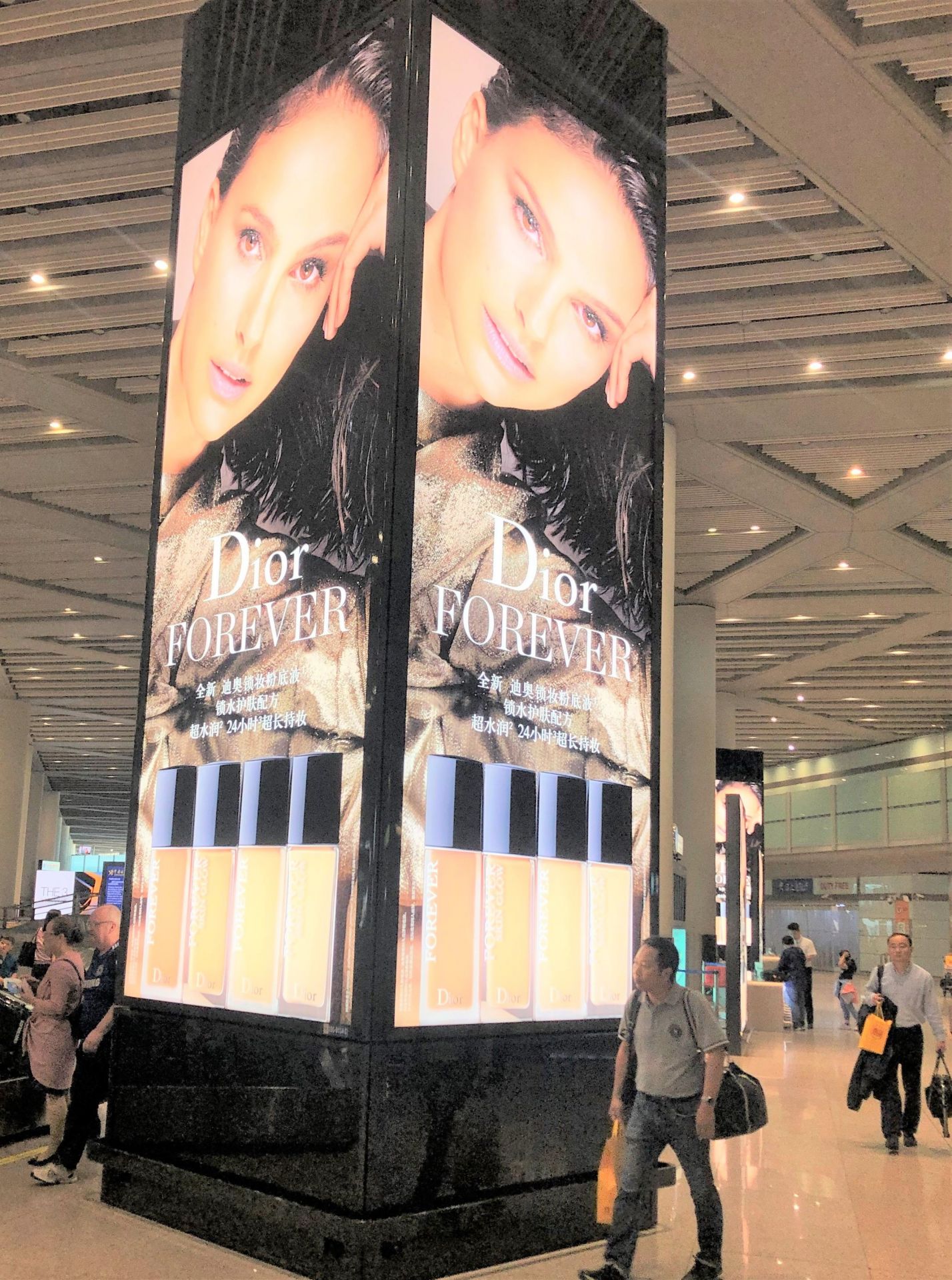 Dior Forever... and forever.
Seldom have I seen a beauty brand indulge in such an expansive (or impressive) advertising campaign in an airport arrivals zone as this one from the famed French maison at Beijing Capital International Airport Terminal 3, writes Martin Moodie.
From the giant full-colour installation (pictured left) adjacent to the CDF-Sunrise Duty Free arrivals store to the multiple sepia-toned fixtures dotted across the arrivals hall below, this is a powerful statement of brand intent and brand power.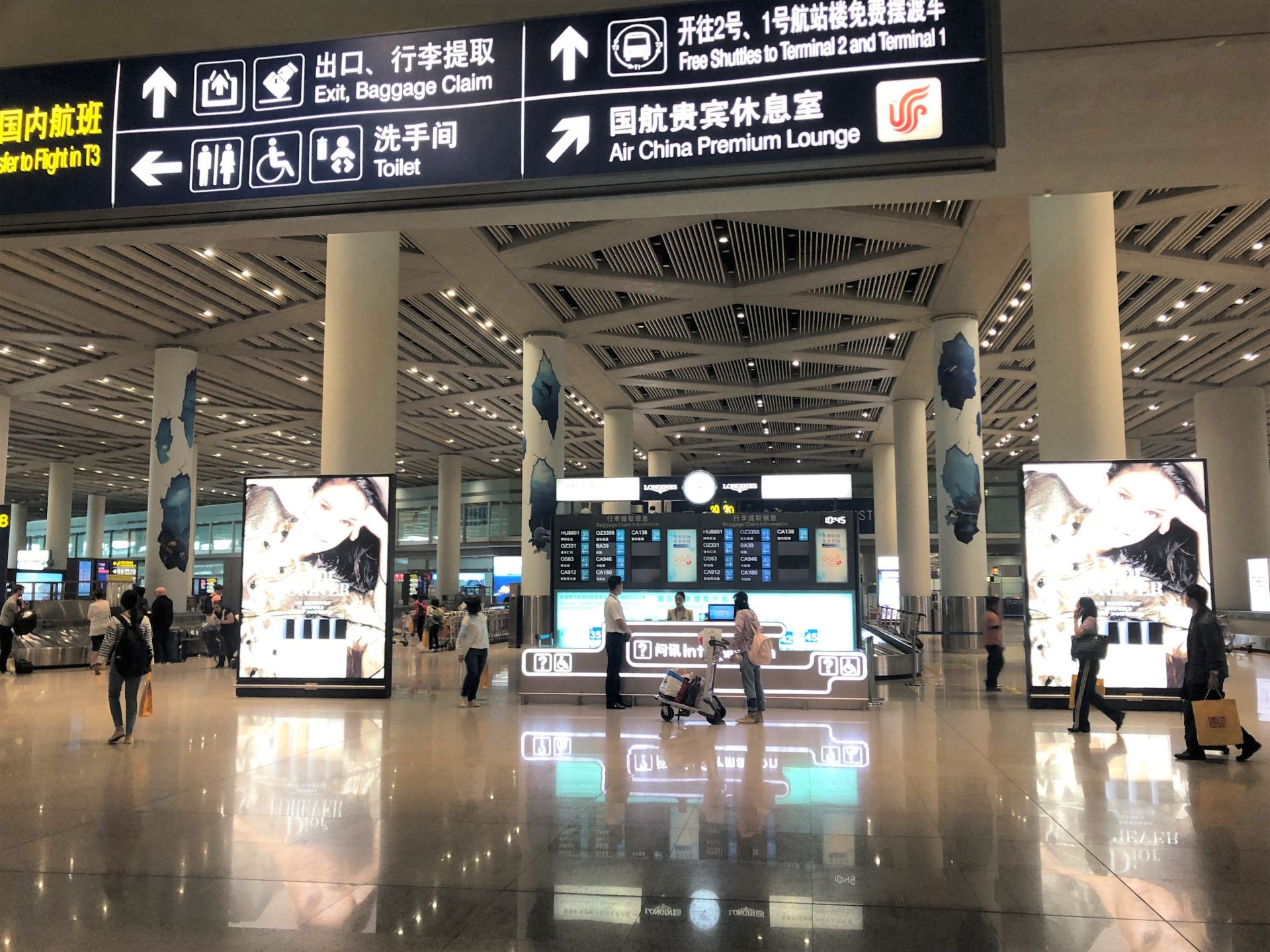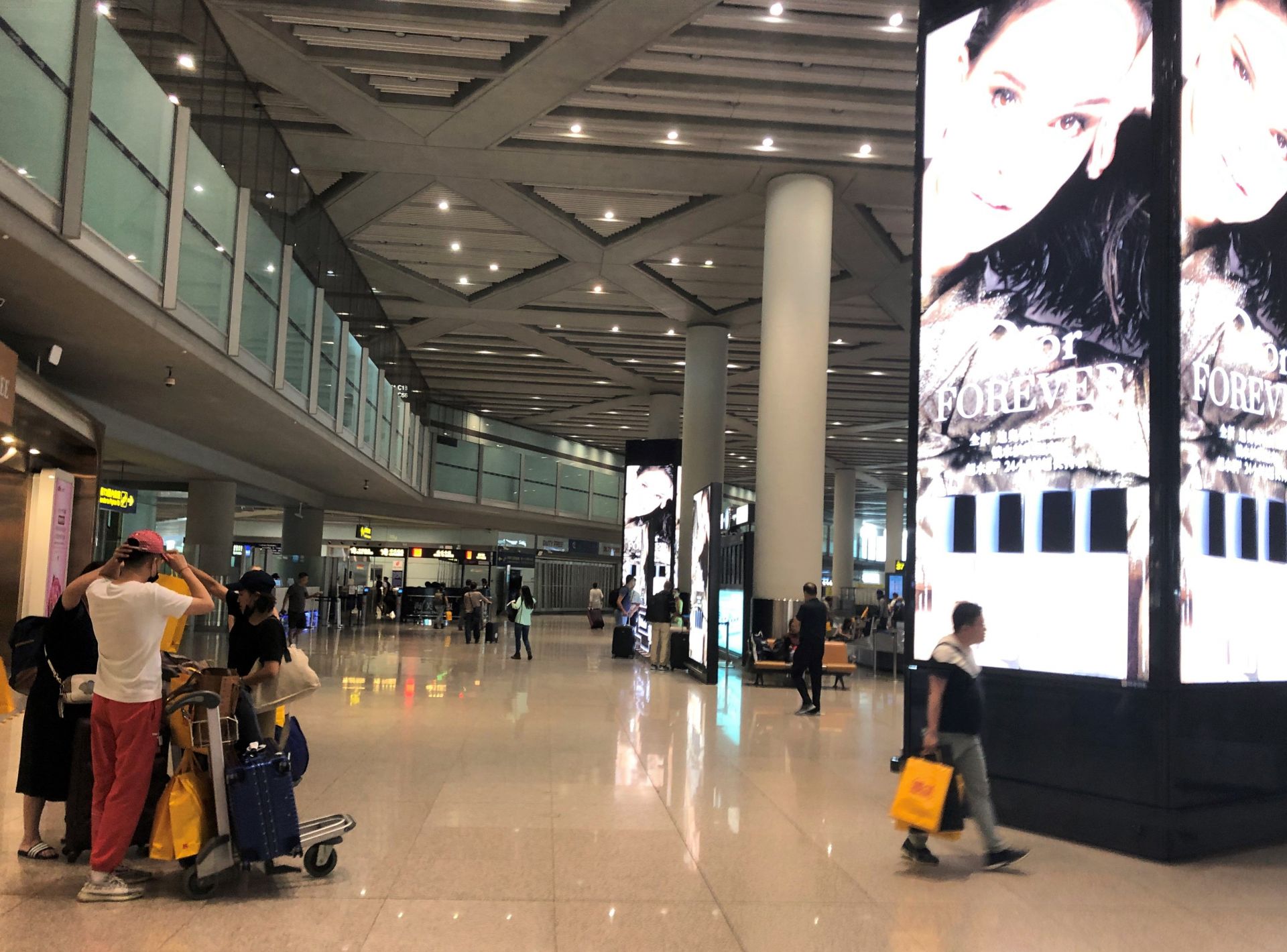 In our last issue we put the spotlight on luxury Swiss watch house IWC Schaffhausen's brilliant pop-up at London Heathrow Airport celebrating the brand's support of a special around-the-world mission, 'Silver Spitfire – The Longest Flight'. Well, that Spitfire has since flown to Hong Kong International Airport and to ensure that visitors to Hong Kong are aware of the landing, the brand has partnered with JCDecaux in this immersive, multi-dimensional installation that greets passengers as they make their way to the arrivals hall.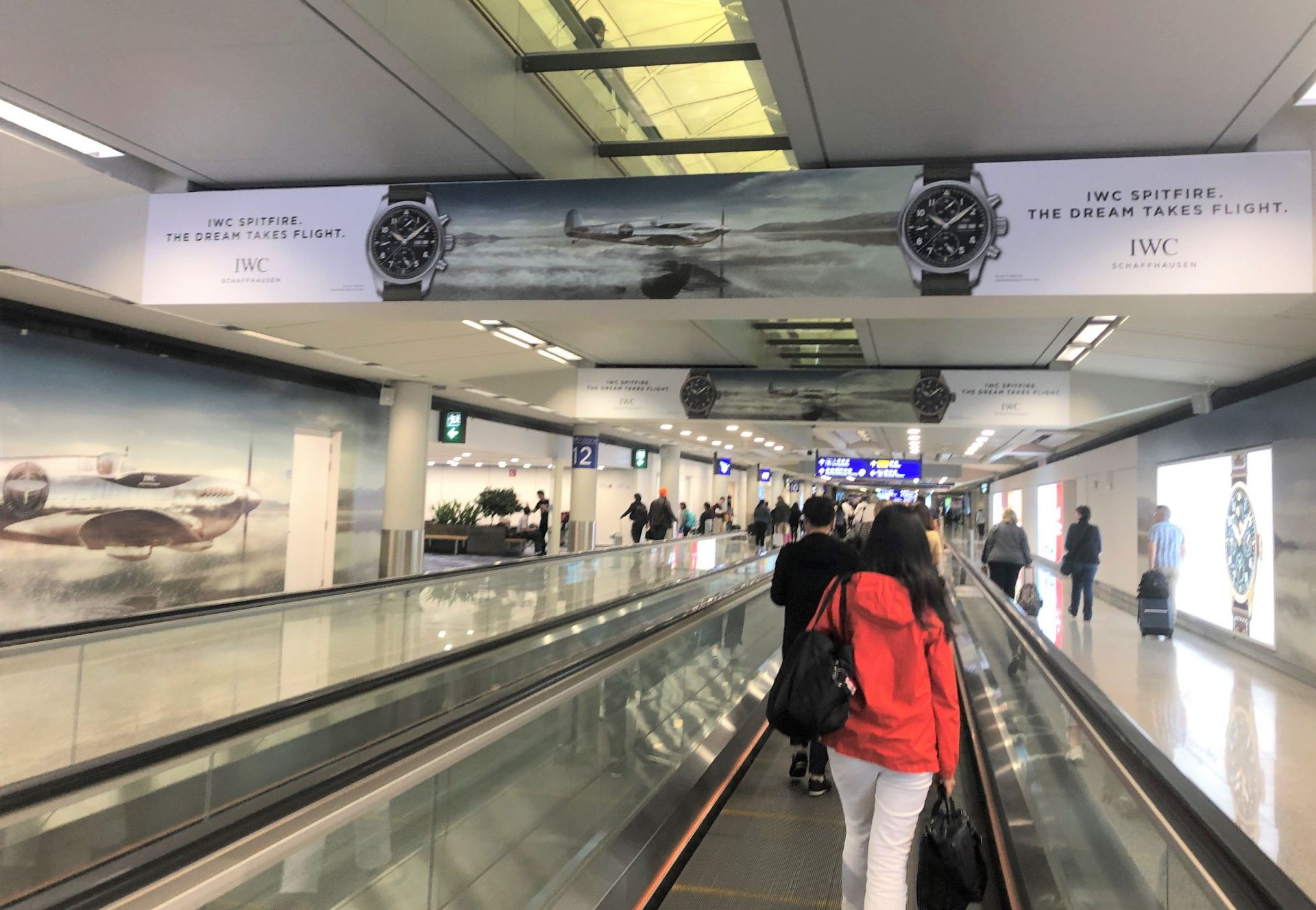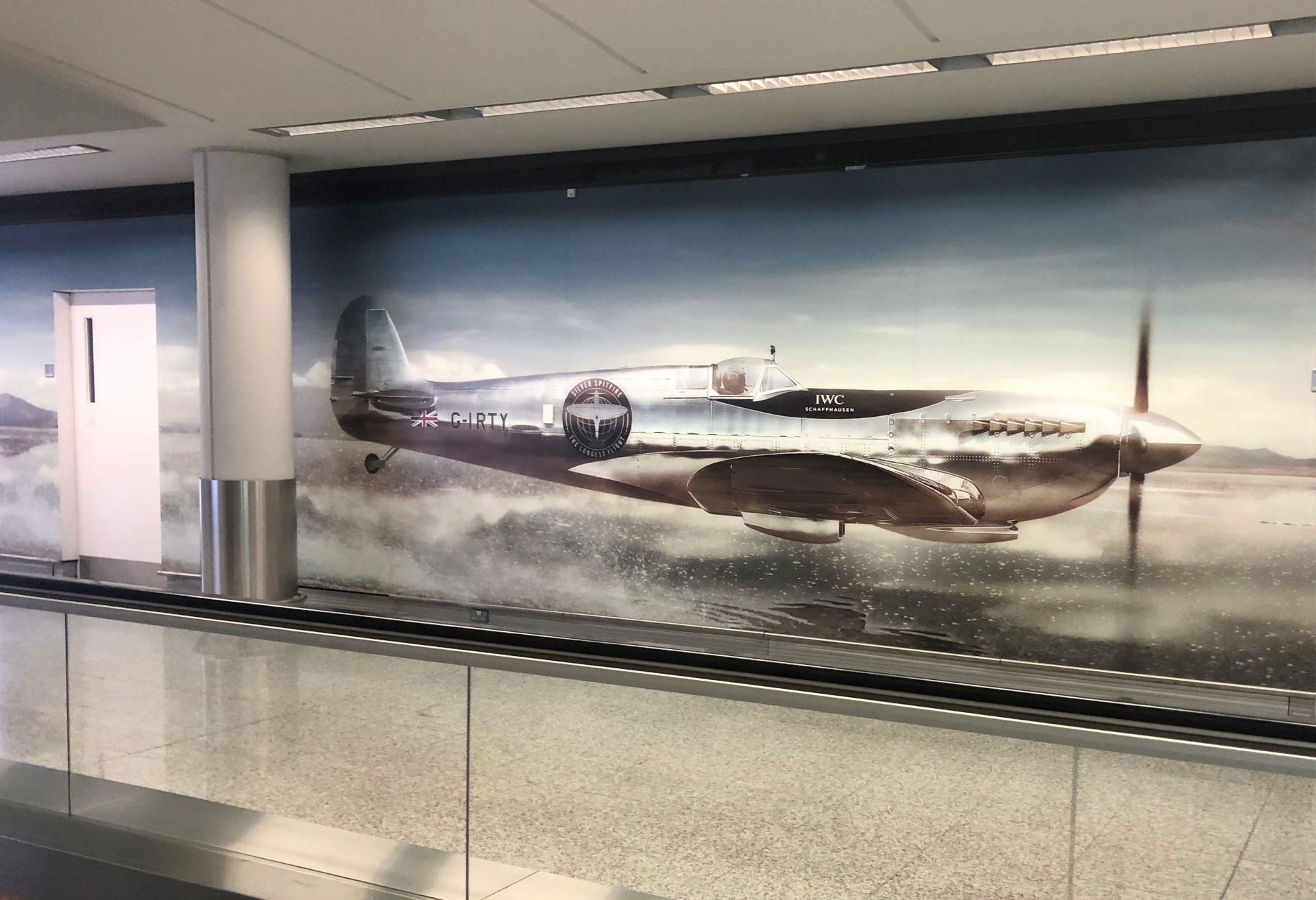 If you had any doubts over the importance of China's travel retail market – or of the value of airport advertising – then this set of photos below that I snapped at Beijing Capital International Airport should erase them. I took these shots on my iPhone 8 at Terminal 3 just after entering the main commercial zone, which is currently undergoing a comprehensive makeover courtesy of CDF-Sunrise Duty Free.
It's the multiple impact of the images that make this advertising execution, courtesy of concessionaire JCDecaux stand out for me. No fewer than six beauty houses investing in expensive digital real estate to reinforce their presence at the beauty store just metres away, and to underline their image to Chinese consumers.
I love the strength of the images both individually and collectively. And I love the way they are reflected on the floor to the foreground, illuminated by natural light from above in this magnificent terminal. Beauty truly in the eyes of the beholder.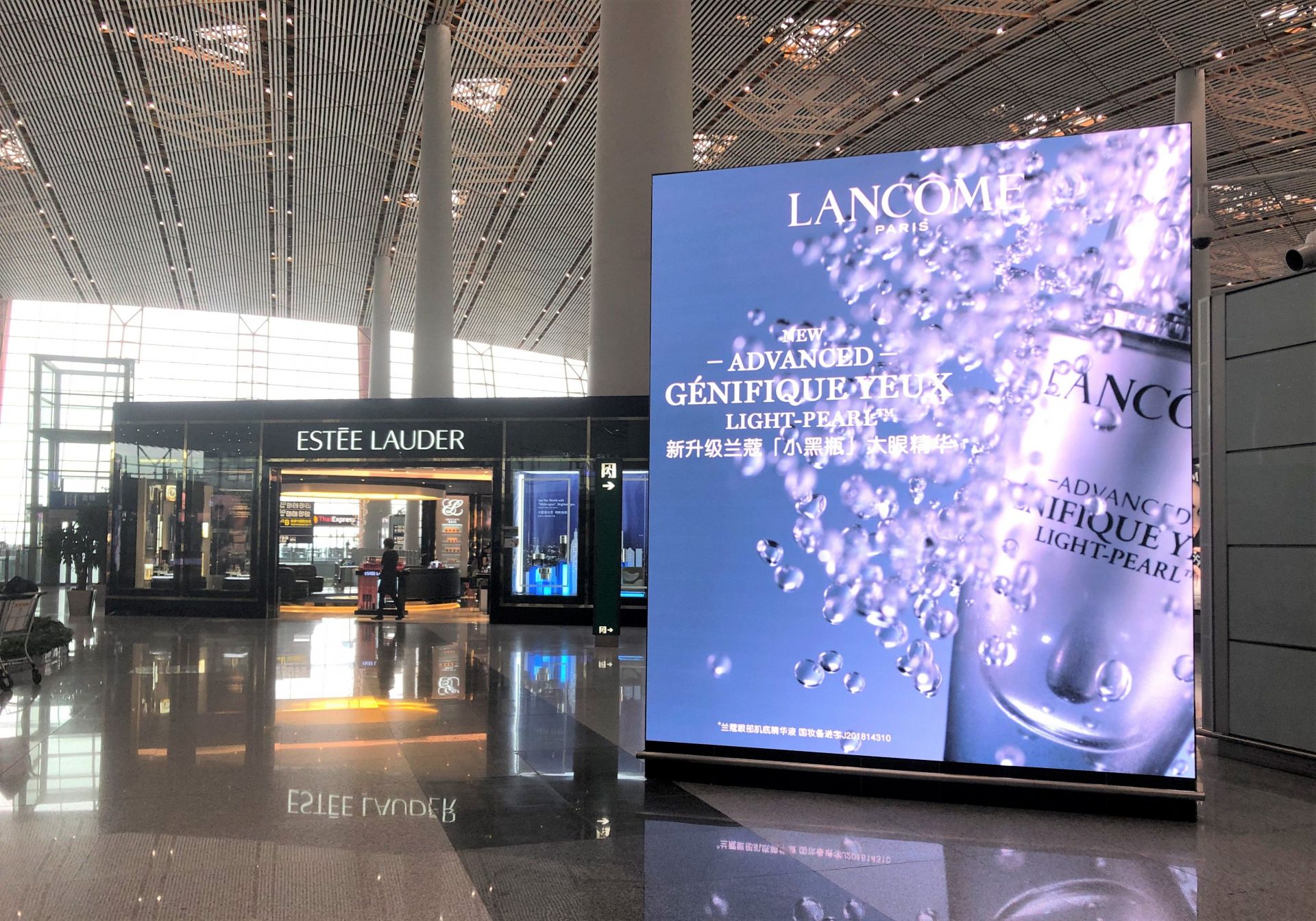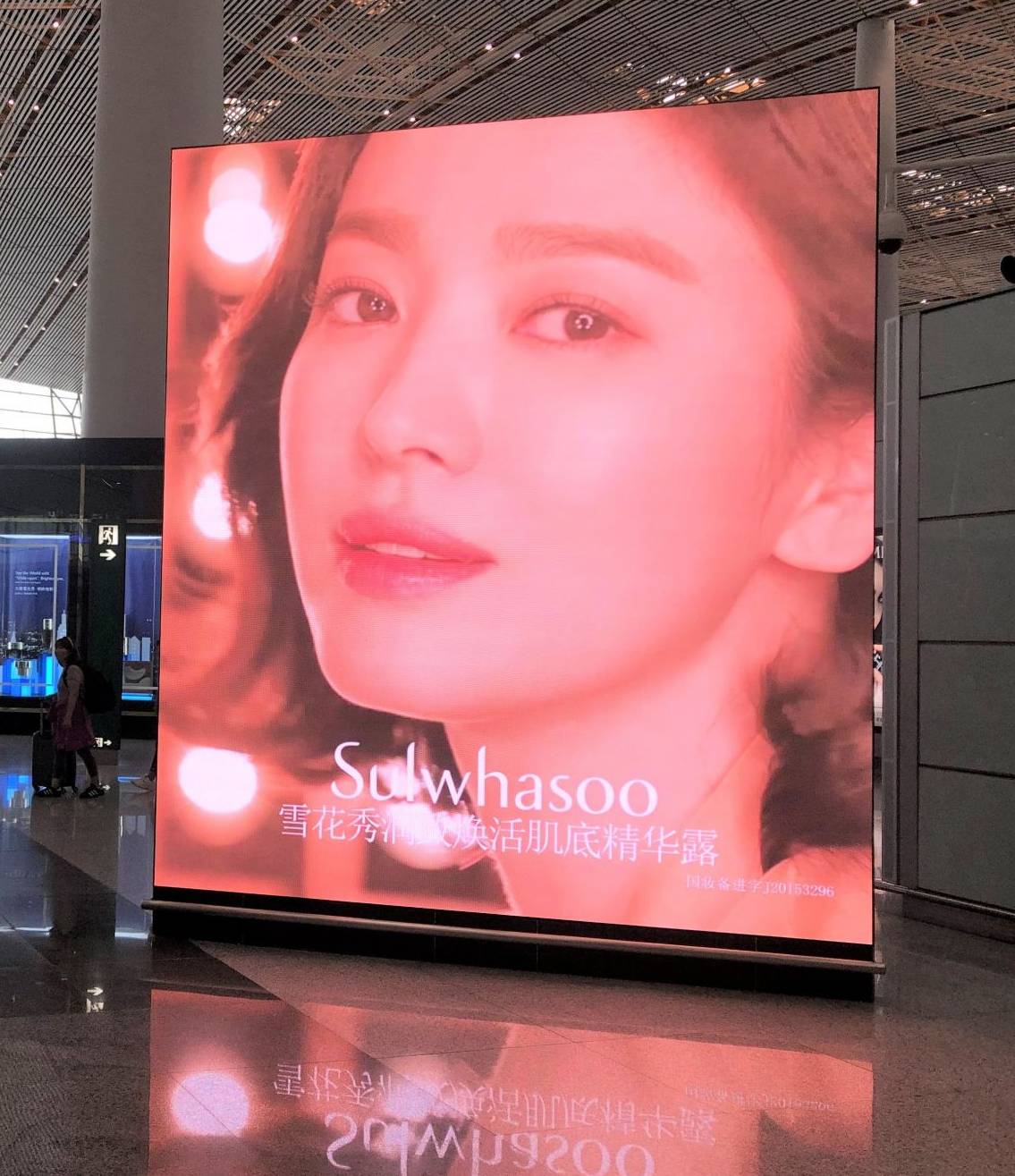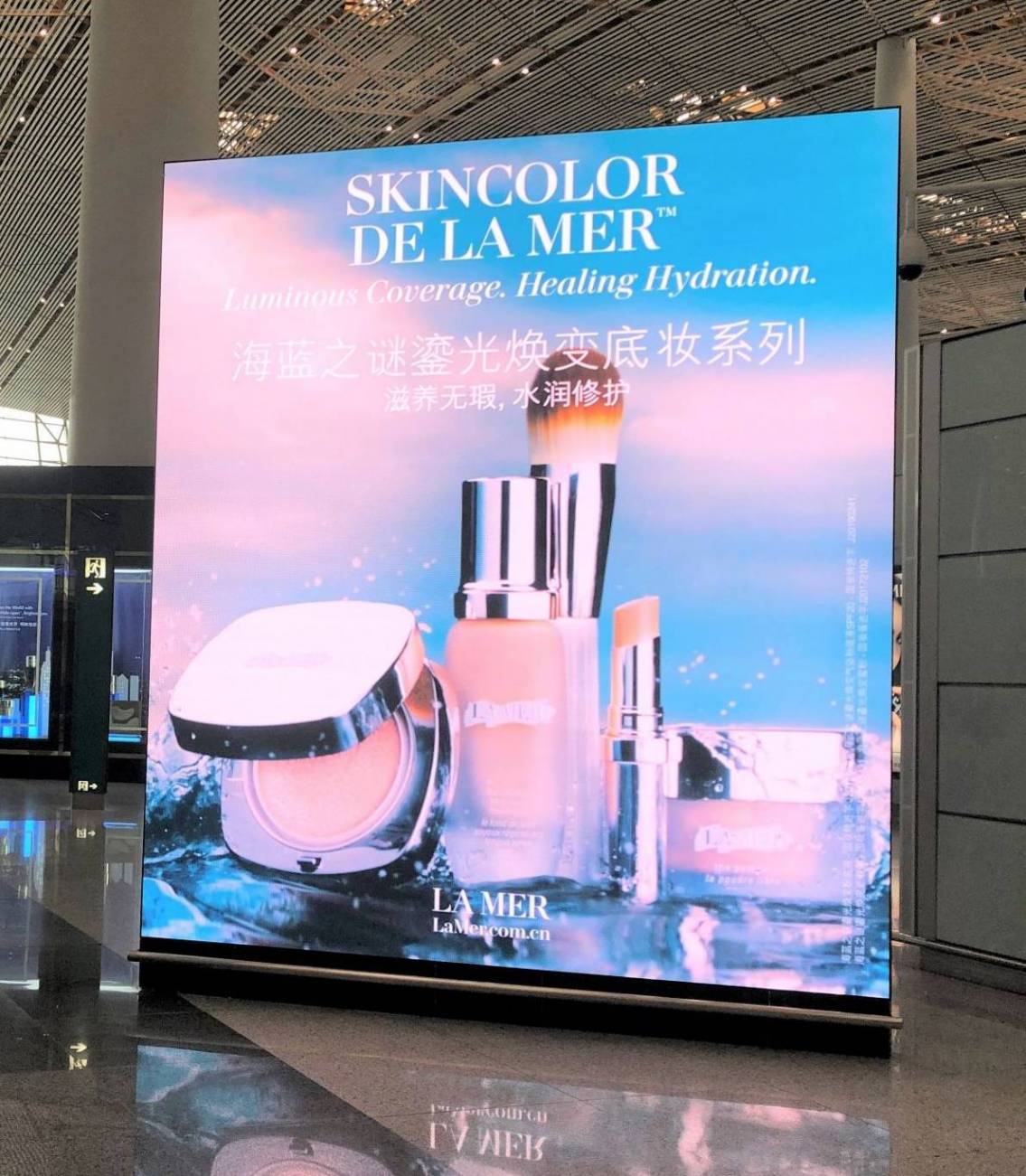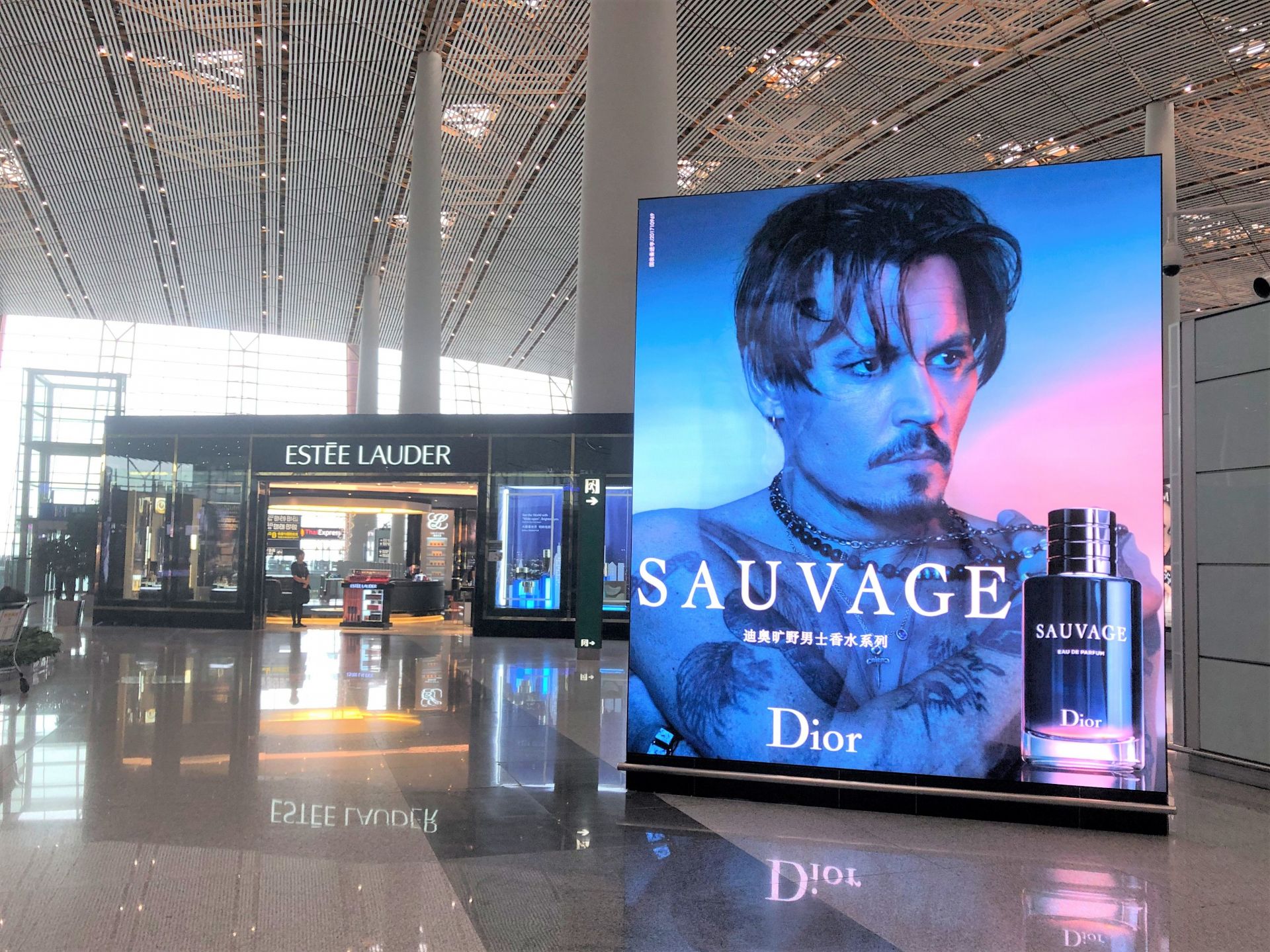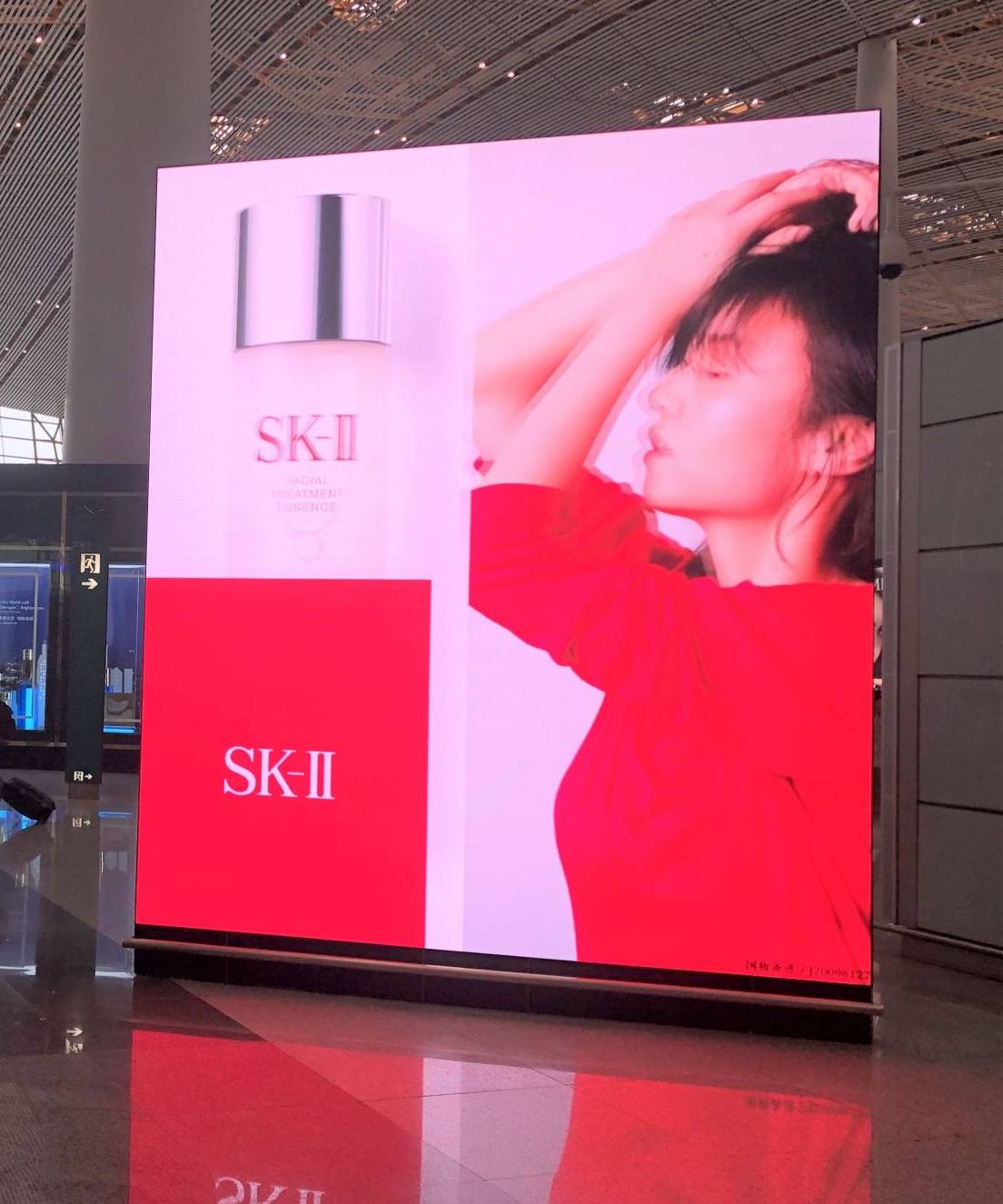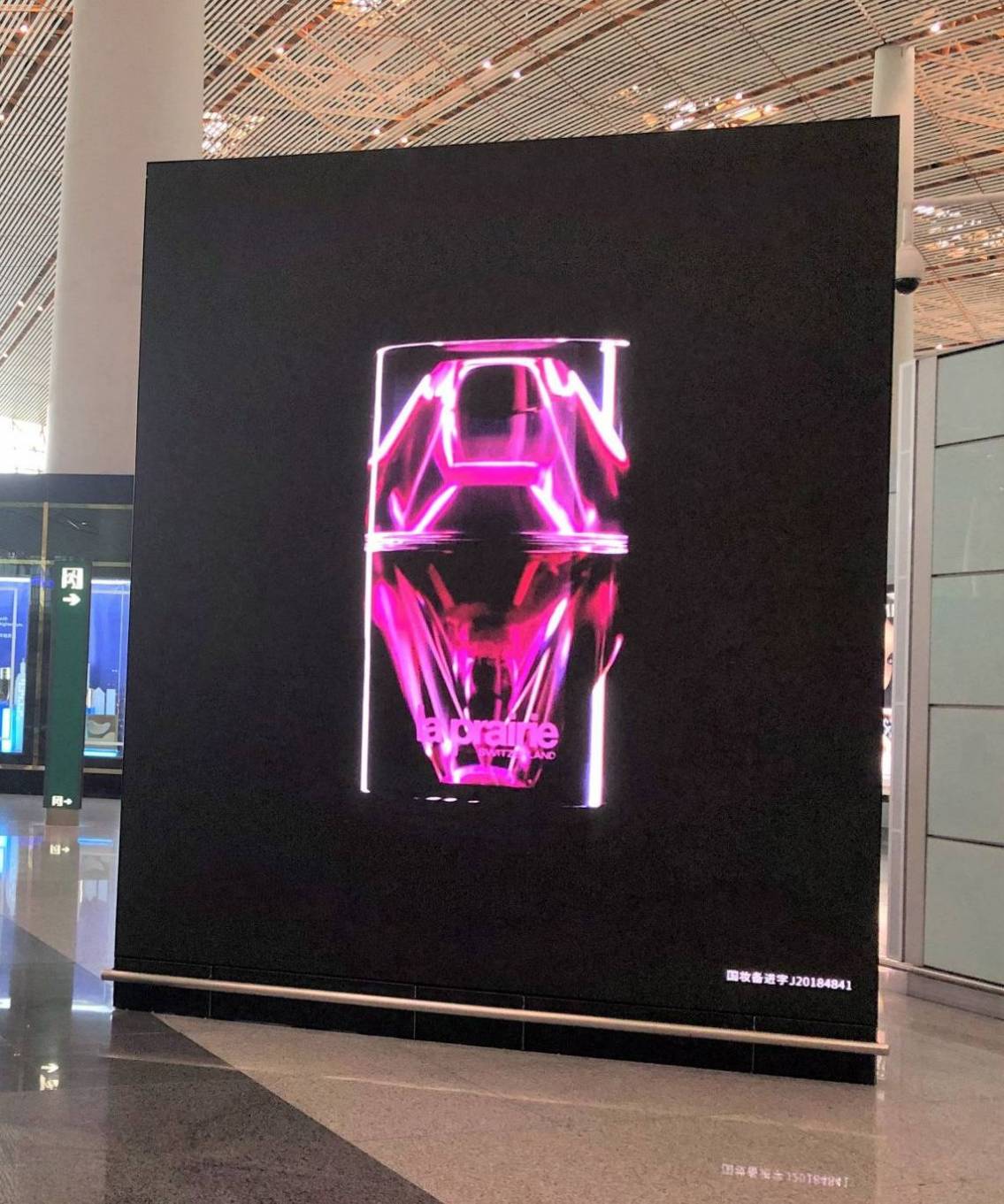 Sight Lines is published by The Moodie Davitt Report (Moodie International Ltd) every month.
© All material is copyright and cannot be reproduced without the permission of the Publisher.
To find out more visit www.moodiedavittreport.com and to subscribe, please
e-mail sinead@moodiedavittreport.com