DATA
---
Harnessing 'the new oil'
Data – and proper analysis of it – is crucial to putting the case for airport advertising as a platform for brands to target the customers they crave. Mark Lane looks at the increasing role that data and analytics tools are playing in the airport advertising scene by canvassing the opinions of four leading industry authorities.
Data has long been the lifeblood for advertisers – particularly in the airport environment – and today they have increasingly sophisticated analytics tools to make effective use of information collected.
Without such findings, advertisers struggle to target customers, and brands find it hard to evaluate the effectiveness and return on investment (ROI) of campaigns. By deploying the right expertise, this need not be the case.
Alex Thompson, who held Chief Executive roles during spells lasting over a decade first at Portland Outdoor Advertising and then Kinetic Worldwide's Aviator business, stresses the importance of data analytics.
He says: "Data is vital to allow planners to be able to select different sites based upon their merits and the audience they deliver on an objective and measured basis. It allows [advertisers] to negotiate relative prices based upon the value and impact they will deliver for brands and to measure their return on the investment they make in media spend for the advertising they place. Data allows a currency with which the channel can be measured and graded."
This is echoed by Mats Klevjer, Director of Commercial Partnerships at forward-thinking advertising concessionaire Airmagine, who argues that data is key to understanding who an advertiser is trying to reach with a campaign and how it is going to reach them.
"Data provides the client with insight into the performance of each campaign and will help them decide why they are spending their budget in a certain sector, a specific airport and/or time period," he says.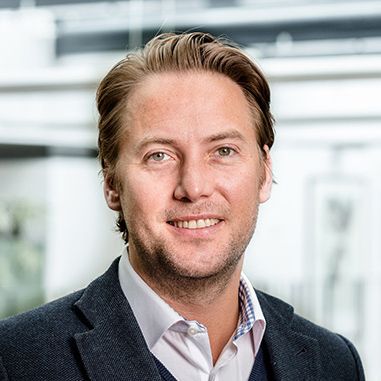 "Without data there is no validation, and without validation the customers will not know their return on investment"
Airmagine Director of Commercial Partnerships Mats Klevjer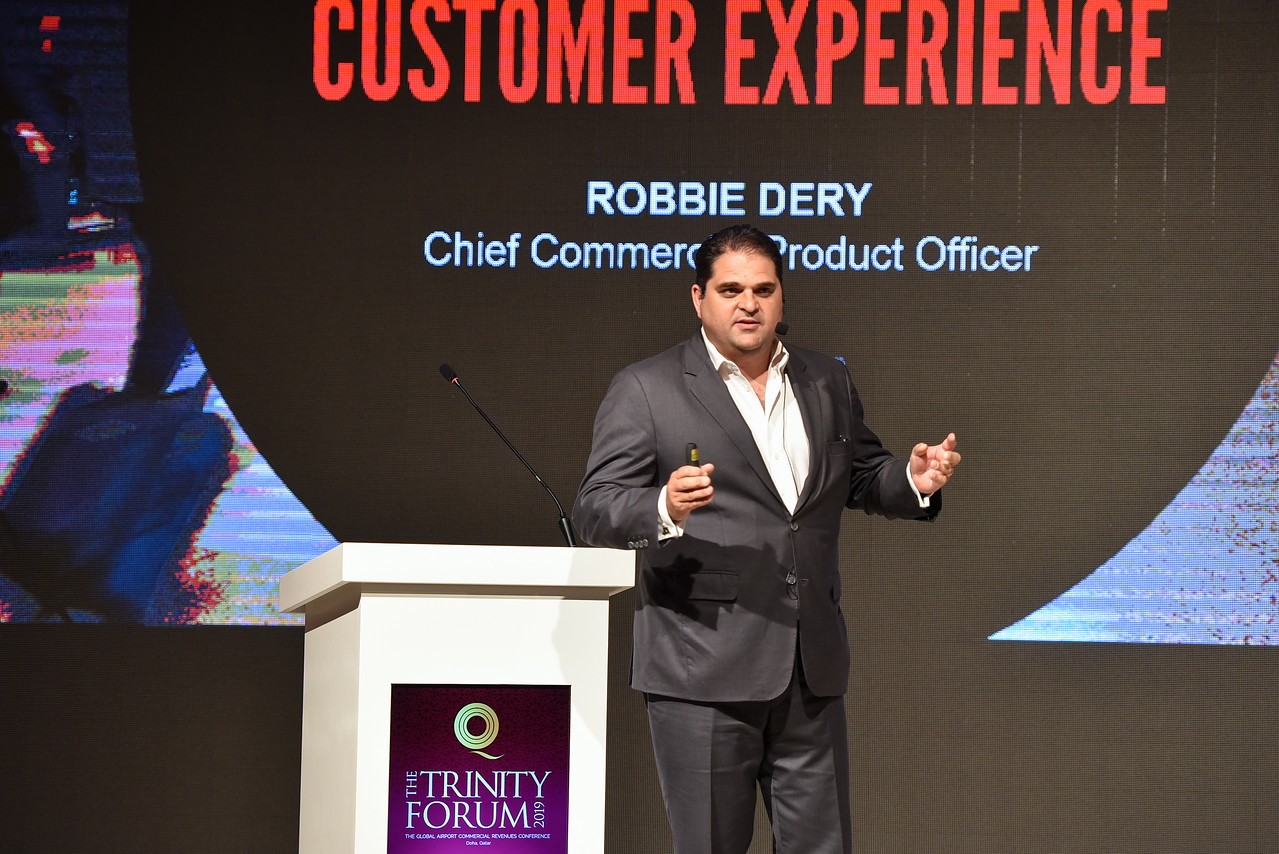 Robbie Dery, Chief Commercial and Product Officer at oOh!media, seen speaking at The Trinity Forum in Doha recently, predicts continued innovation in the use of airport advertising data
Robbie Dery, Chief Commercial and Product Officer at Australia's oOh!media, agrees that identifying ROI is critical for his company's clients. "In order to deliver this, we need to understand more than what people say they do, we want to understand exactly what they buy and how we can reach them in the most engaging ways."
He says that, for oOh!media, the kind of targeting that this enables can deliver a +25% average increase in 'buyergraphic' audience – that is, audiences that are segmented based on their past purchasing behaviour.
US company Clear Channel Airports sees data solutions as critically important. It claims to have been the first American airport media provider to offer measurable media solutions. 
President Morten Gotterup says: "Data and measurable campaign outcomes matter to Clear Channel's clients, and so that matters to us. Our advertising partners want to know that their marketing dollars deliver results – and we want them to net the results they desire."
For Airmagine's Klevjer, the proper collection and use of data is only going to grow in importance and those who neglect it will pay the price. He says: "There is no question whether data is the way forward. When trying to access media agencies' and brands' budgets and attention, we, as a provider, have to ensure that they can justify spending their money with us and our partners instead of somewhere else. The only way of doing this is to ensure that they understand what they get for their investment."
Klevjer argues that detailed data can open the door to new advertisers, as it can demonstrate to brands with certainty that they will reach their target audience.
"Personally I don't understand a brand which is willing to buy advertising space without getting specific validated data regarding the reach of the campaign, broken down into detailed information on how this was achieved," he comments. 
"Without data, advertisers will continue to, in essence, buy their advertisement blind, with no validation of performance or impact measurement at the end of a campaign. We believe that advertisement providers who do not increase their use of data will end up facing a severe explanation problem towards their own advertisers, as more detailed reports and proof of performance will be demanded."
As to the ways in which data can be used, Thompson cites an airport where there is available data on times and load levels for planes, where they are from and the terminals at which they arrive.
"It's therefore possible to use these load levels and passenger information to choose which sites in airports you should buy and their relative value to your campaign and thus [the] relevance of the eyeballs they will deliver," he says. "For instance, if you had a site at Heathrow to reach the Japanese traveller, the most efficient sites to buy would be at the terminal in which the greatest number of flights from Tokyo Narita land."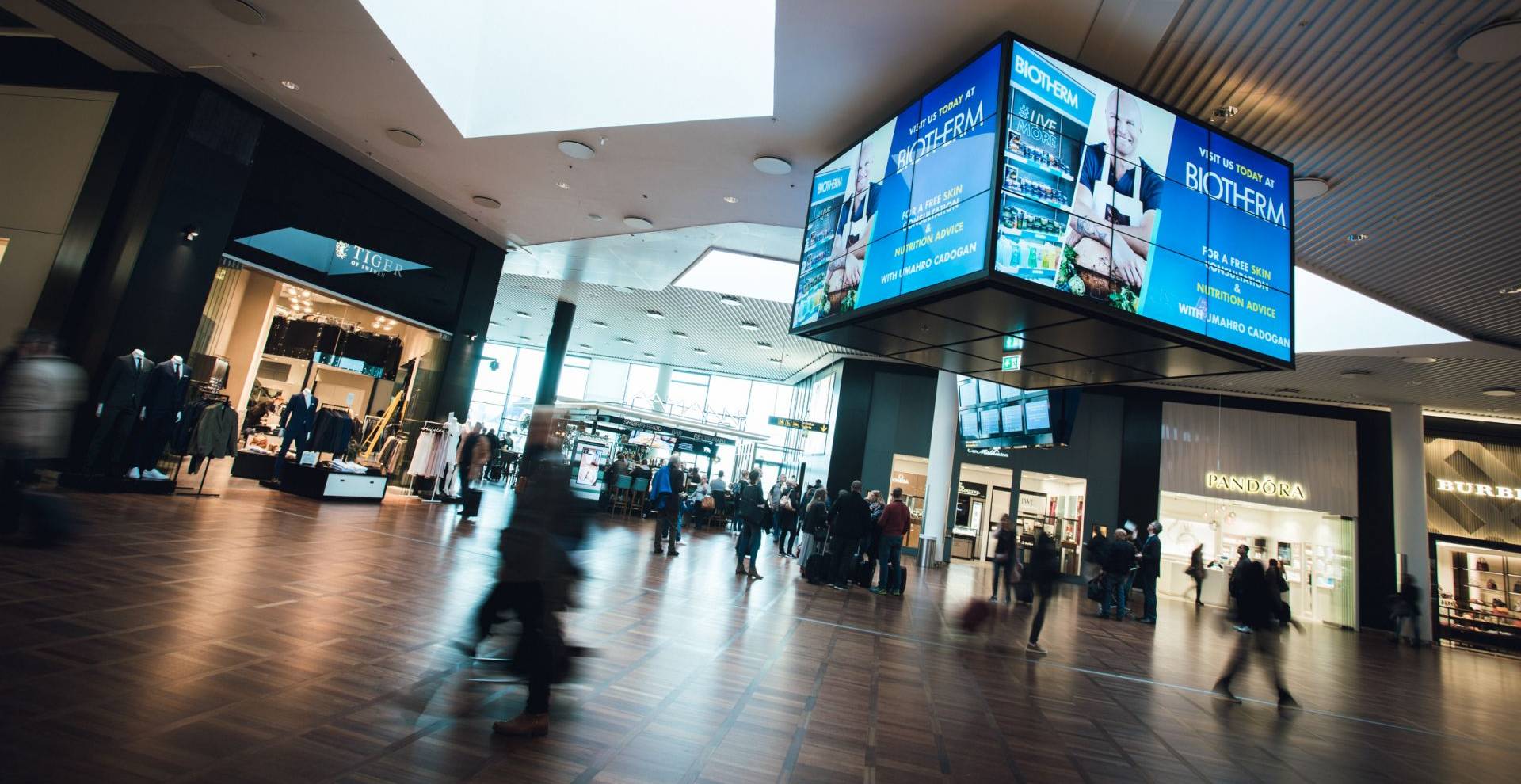 Airmagine uses data to maximise the impact for airport advertising clients such as Biotherm
Clear Channel leverages privacy-compliant background data to understand consumer travel patterns and behaviour and how they are influenced by out-of-home (OOH) advertising.
Clear Channel's owned and operated RADAR Analytics suite works by gathering anonymous, aggregated mobile location data to profile consumers as they move throughout the physical world. The data leveraged by RADAR provides advertisers with an end-to-end solution for more enhanced planning, measurement, and campaign amplification, providing advertisers with insights and behaviours of audiences exposed to OOH campaigns.
Gotterup says: "RADAR Analytics and its suite of products help map the physical locations of Clear Channel airport media against persistent audience travel patterns – including the travel patterns of pedestrian terminal traffic. 
"The culmination of this information allows brands eager to reach high-profile business travellers reach the right consumers – with the right message – based on a range of proven approaches, including proximity, demographics, behaviour and/or media type.
"Our investment in mobile data analytics solutions, such as our proprietary suite of tools, known as CCO RADAR, answers the call of marketers by making our OOH media easier to plan, buy and measure."
"We need to understand more than what people say they do, we want to understand exactly what they buy and how we can reach them in the most engaging ways"
oOh!media Chief Commercial and Product Officer Robbie Dery
"Additionally, advertisers receive actionable insights into the delivery of their OOH campaigns against key performance indicators, along with recommendations for how performance can be optimised moving forward," Gotterup says.
There are various proprietary and shared syndicated data and measurement sets, such as ROUTE in the UK, and most agencies have their own tools with which to interpret data. 
Airmagine uses several of these third-party data sources available in the airport sector, such as live and historical flight information, flow of passengers in the airport, and surveys.
"We attribute each and every advertisement position with specific, measurable values to ensure that it has its own audience number, its own calculation model based on several events, and business rules that will ensure that the target audience is reached, even when there are changes in the environment in which they operate," says Klevjer.
On oOh!media's methods, Dery says: "We overlay a number of different data sets and use various proprietary tools along with Quantium, which is based on transactional data rather than claimed data. This allows us to understand exactly how many buyers we reach, mapped to specific site locations across different time frames."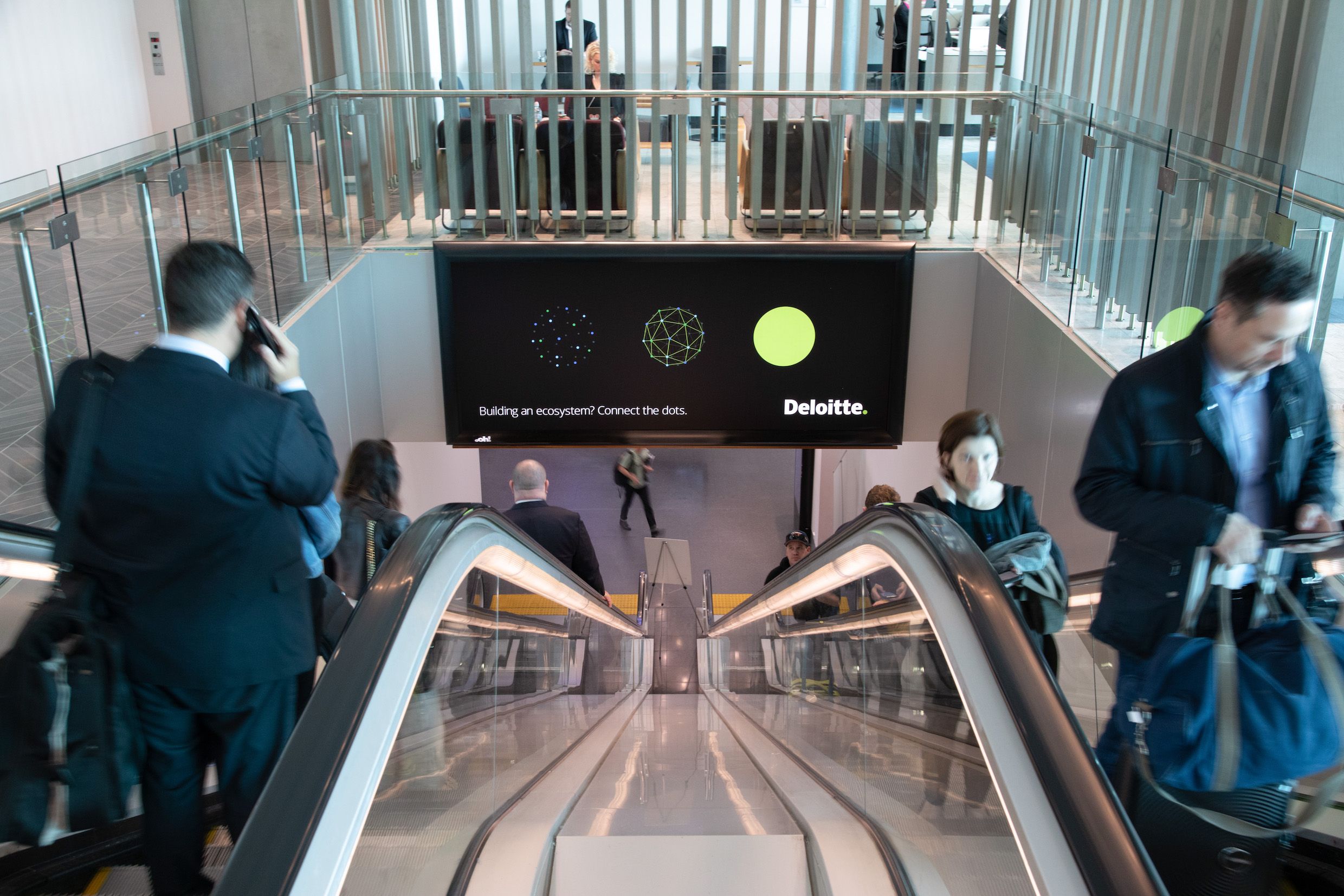 Data-backed campaigns are run for prestigious oOh!media clients such as Deloitte
Dery sees continued innovation in the future as different data sets are stitched together to provide insights at specific locations in real time. With digital signage being a key enabler for tapping into different audiences, content is all-important to ensure that digital advertising sites are highly relevant to the audience, in the right place and at the right time.
Thompson, however, issues a note of caution. "OOH should perhaps be careful how much data and razor sharp insight it tries to deliver, as I'm not convinced this is what the market needs. 
"There are formats where there is dynamic and accurate footfall data by day, part and location. This can then provide a currency with which different content can be served depending on time of day. This can then get sophisticated as audience data allows the channel in these cases to be bought programmatically from automated platforms alongside online, which has thus far not been the case."
While executives may differ on the best use of analytics, few would disagree with the now common adage (first coined in 2006 by Clive Humby, a British mathematician and creator of supermarket reward programme the Tesco Clubcard) that data is the new oil. As with real oil, it's a question of how to extract and refine it.
Sight Lines is published by The Moodie Davitt Report (Moodie International Ltd) five times a year.
© All material is copyright and cannot be reproduced without the permission of the Publisher.
To find out more visit www.moodiedavittreport.com and to subscribe, please
e-mail sinead@moodiedavittreport.com