PARTNER MESSAGE
---
The power of future reservation data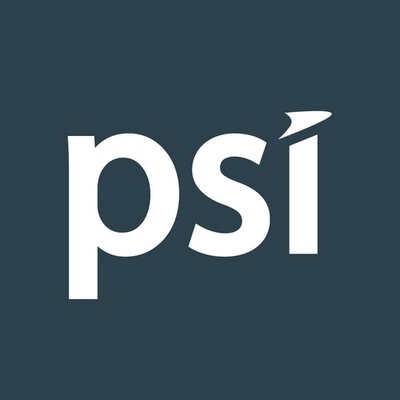 Global affairs can change travel patterns at the drop of a hat. The sudden relocation of the UN Climate conference, along with Greta Thunberg's resulting voyage across the Atlantic and back, is a stark example of this disruption. Edward Heaney, Strategic Development Director for PSI, Posterscope's International Division, explains how future reservation data can help advertisers prepare for all scenarios.
The volatility of global affairs can be a difficult thing to keep up with. External macro events – from the pro-democracy protesters in Hong Kong to the 'Trump travel ban' – can have a profound and sudden impact on how people travel.
"Historical travel data just won't cut it any longer when it comes to planning targeted travel campaigns. These days it is essential to understand the changes taking place in different markets around the world and how this can impact on travelling audiences, and how, consequently, brands need to be more agile and reactive to a constantly changing landscape," Heaney says.
"Historical travel data just won't cut it any longer when it comes to planning targeted travel campaigns"
Edward Heaney, Strategic Development Director for PSI
In order to keep abreast of this for its clients, PSI invests in several data partnerships to better understand how global events can disrupt the way people travel. A partnership with ForwardKeys has specifically enabled analysis of flight booking data to accurately understand changing travel patterns. The passenger journey does not begin and end at the airport and Heaney explains: "We have developed a complete journey framework to facilitate the understanding of how different audiences choose to spend their time in downtown locations."
"For example, in the almost eight-week period from 16 June to 9 August in Hong Kong, we know the demonstrations that were taking place have caused a -20.2% stall in flight bookings to the city from Asia," he comments. "For brands looking to target a Chinese travelling audience, using historical data might give you skewed results in the way that you should be planning for the future. It is only through this context and access to future reservation data that brands can start looking at how to tailor and optimise their media approach in real time."
Heaney explains that PSI has in the past used this data for a campaign for Diageo, which was looking to promote specific Johnnie Walker whiskies to specific nationalities. "We were able to use their flight data overlaid with actual sales to understand which audiences were driving sales of which particular product when travelling; whether that was Chinese leisure travellers from Shenzhen driving sales of Johnnie Walker Blue or Indian travellers flying back to Delhi driving sales of Johnnie Walker Black. Combined with future reservation data, this correlation would allow travel retail brands to understand when brands should be doing certain messaging in what global location at what moment," he says.
Historical sales data also plays an important role in helping brands establish where and when certain messaging and communications should be used.
"It is imperative to strike the balance between using historical and future data, but the weighting is changing to focus on future data as brands push for more context into the data that underpins their travel retail insights," Heaney says.
He concludes: "Whilst the major travel patterns will remain fairly consistent, and historical data should be largely considered, what it doesn't allow for are the unpredictable events that significantly affect air travel, such as a volcanic eruption in Iceland, or political riots in Hong Kong. Taking this into account, considering only historical travel data will mean that only part of the picture is seen. Insight into future travel data will allow for brands to see a much fuller picture, paving the way for more informed, progressive and prepared media strategies."
*About PSI
PSI is the international division of Posterscope, and a market-leading international out-of-home communications agency. PSI is committed to delivering creative, effective and quantifiable media solutions to advertisers seeking to engage with ever more mobile and connected consumers around the globe. They strive to balance multi-regional acumen with local implementation in order to deliver meaningful positive impact to the businesses they work with.
Sight Lines is published by The Moodie Davitt Report (Moodie International Ltd) five times a year.
© All material is copyright and cannot be reproduced without the permission of the Publisher.
To find out more visit www.moodiedavittreport.com and to subscribe, please
e-mail sinead@moodiedavittreport.com