Exterior Plus says Spanish airport contract triumph spells 100% digitisation
SPAIN. "The win positions us as leaders in the digital Out of Home market." Those were the bold words of Exterior Plus CEO Pablo González Ayala (pictured right) after the Spanish OOH advertising specialist was awarded an advertising management contract for nine Spanish airports in April.
They are Adolfo Suárez Madrid-Barajas, Madrid-Cuatro Vientos, Valladolid, Burgos and Salamanca airports in central Spain and Josep Tarradellas Barcelona-El Prat Airport, Girona-Costa Brava, Reus and Sabadell airports in Catalonia. The incumbent concessionaire was JCDecaux.
The new contract runs for seven years, with an option for two additional years, allowing the company to exclusively manage digital and conventional advertising and 'special actions' at these airports.
Exterior Plus, which is owned by global investment business HIG Capital, said it is aiming for the "total elimination" of paper advertising in the main airports. It has committed to 100% digitising advertising spaces in the terminals of the main Madrid and Barcelona airports.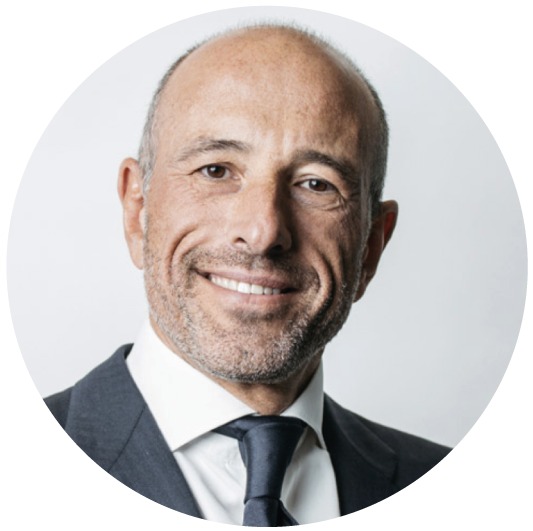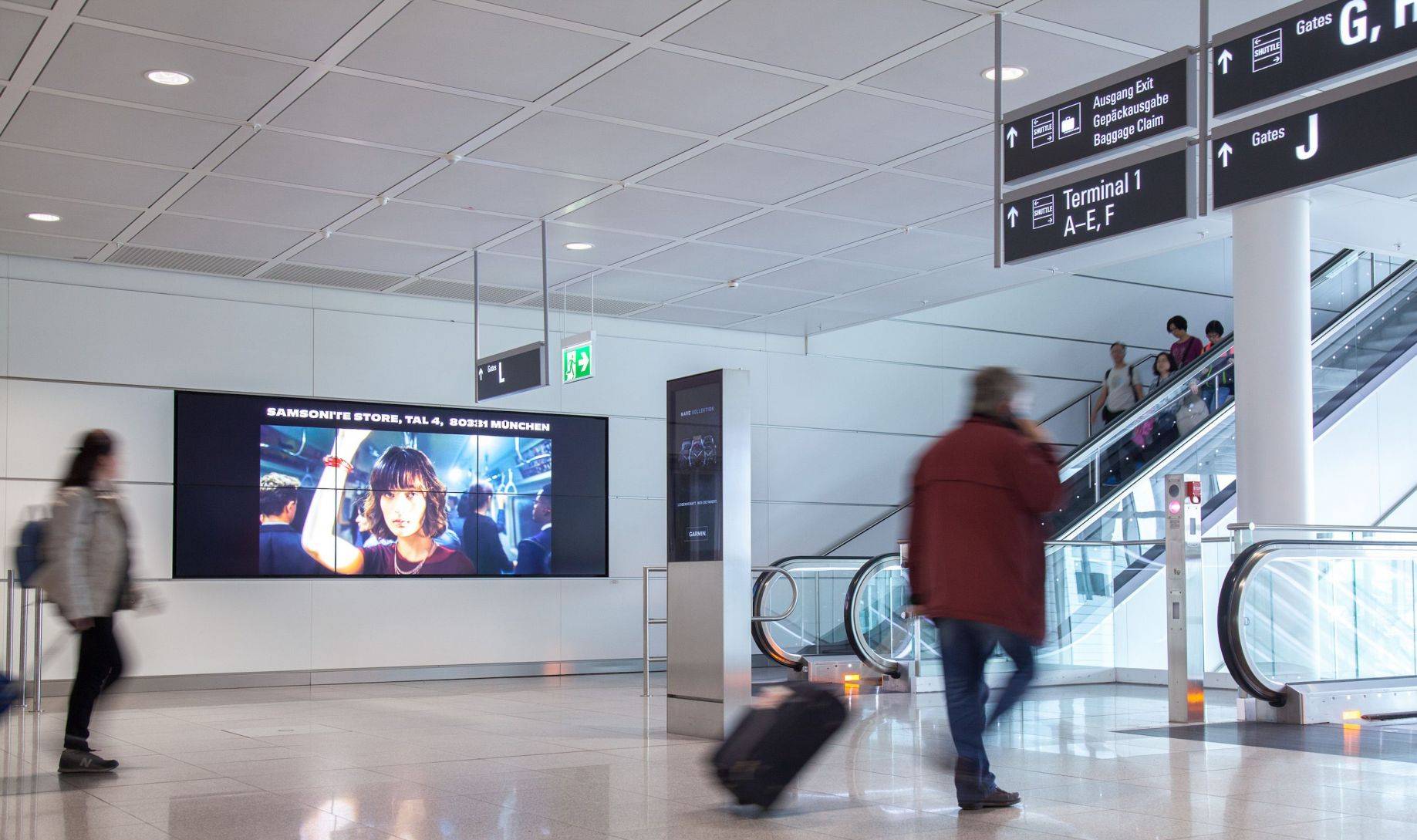 Realising the Power of Four
GERMANY. "A groundbreaking concept." That's how Cornelia Rossmann, Head of Advertising and Media at Munich Airport, described a new alliance between four German airports to form AIRPORTconnect. The partnership allows advertisers to book premium digital Out of Home displays at the four airports – Munich, Stuttgart, Düsseldorf and Hamburg – on a weekly basis.
Companies and media buyers can deliver their messages across 28 premium full-HD 16:9 screens, with the potential to reach more than 2.5 million passengers a week. Luggage brand Samsonite was the first major brand to embrace the AIRPORTconnect model, with a four-week campaign at Munich Airport (pictured left) from mid-May.
"With AIRPORTconnect, we've joined forces with strong partners to launch a groundbreaking concept for the marketing of digital advertising displays at airports throughout Germany," said Rossmann.
A total of 12 of the 28 displays are located at Munich Airport – all of them after the security screening checkpoints in the terminals. Along with prestigious surroundings, high footfall, long dwell times and a high percentage of business travellers and decision makers, Munich Airport boasts a wealth of premium advertising locations.
Düsseldorf Airport also offers large-format presentation options for advertisers' messages, both in the terminal and at the gate, in the form of four digital screens – both airside and landside. At Hamburg Airport, eight screens are positioned before and after security to accompany passengers on their journey through the airport. Rounding off the AIRPORTconnect family, Stuttgart Airport features four high-tech screens in the public area along the walkways in the Terminal 1 arrival and departure zones.
Promedia set to build on Beirut success
LEBANON. Promedia says that its recent success in being awarded the contract to sell all advertising spaces and billboards at Beirut–Rafic Hariri International Airport, accelerates its regional expansion and diversification plans.
Promedia, part of Jgroup, claims to be the leading outdoor advertising supplier in the Middle East & North Africa (MEBA) region. The company, established by entrepreneur Imad Jomaa in 2006, started on a small scale with a limited number of advertisement platforms in Beirut. It is now one of the leading outdoor suppliers in the MENA region with over 3,500 spaces that include LED screens, scrollers, unipoles, rooftops boards, wall signs and backlit panels in Lebanon, Iraq, Palestine, Jordan, Afghanistan, Nigeria, Egypt, UK, Turkey, and UAE.
Partnership struck for advanced mobile location intelligence
NORTH AMERICA. Real-time information services provider Neustar and JCDecaux North America have formed a partnership to bring advanced mobile location intelligence to modern digital and analogue Out of Home advertisers. 
The agreement builds on a partnership formed in 2017 to analyse outdoor advertising assets against audience data via Neustar's audience intelligence platform, ElementOne.
Now, ElementOne will also provide JCDecaux North America with location data derived from geospatial mapping capabilities to understand foot traffic and measure audiences in geographic areas such as airports, retail locations, designated marketing areas and ZIP codes.