NEWS ROUND-UP
OOH advertising booms in the US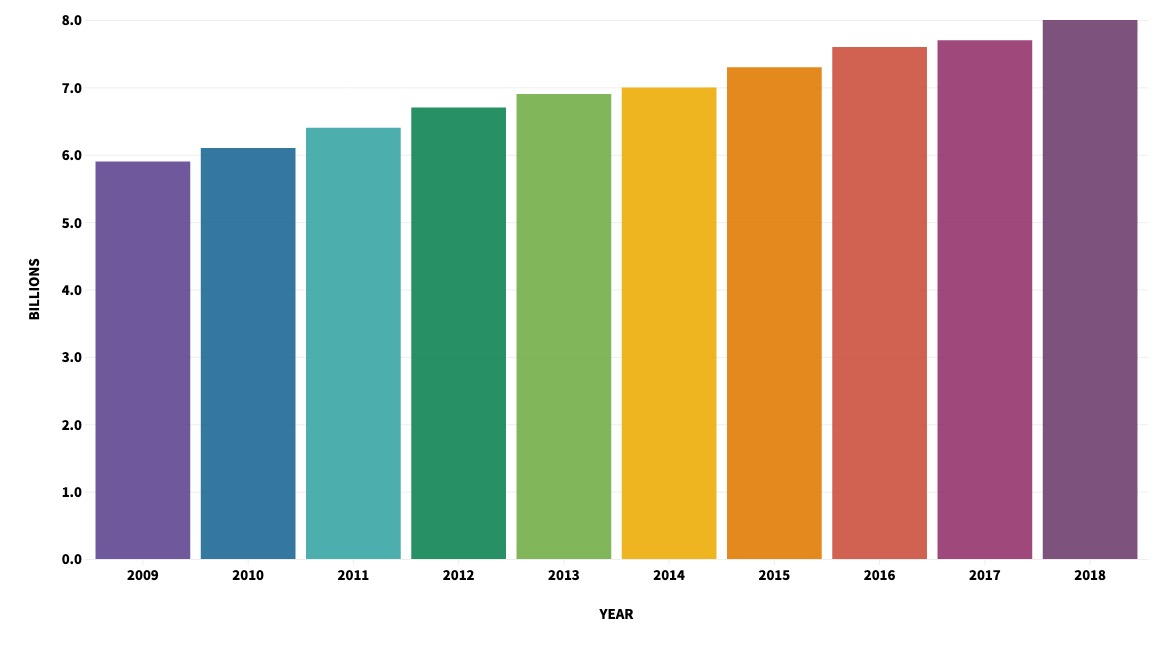 OOH Ad Spend 2009-2018 in the USA (Source: OAAA)
USA. Total media advertising sales in the US in Q4 2018 showed the strongest quarterly growth for 18 years, according to new figures from the Out of Home Advertising Association of America (OAAA). They were up almost 12% year-on-year in the period, with the Out of Home (OOH) segment leading the way.
The study revealed that OOH was the only linear media type to experience consistent organic revenue growth and it had its best quarter in more than a decade, up 7.2%. OAAA partly attributed this to the significant increase of advertising spend from the technology sector.
OOH was up 4.5% to US$8 billion in 2018 and paid search advertisement sales rose 23% to reach US$54 billion. OOH saw increases in all four primary formats: billboards, street furniture, transit, and place-based.
According to global advertising forecaster MAGNA, OOH will continue to be the only traditional media format to show growth in 2019, and MAGNA expects it to rise by 2.6% during the year.
Digitisation is leading the growth for total OOH, and digital OOH represented 29% of the total in 2018. MAGNA projects an 8.8% increase for digital OOH in 2019, or more than triple their projected increase of 2.6% for total OOH.
Of the top 100 OOH advertisers in 2018, a quarter were from the technology sector and include the FAANG businesses – Facebook, Amazon, Apple, Netflix, and Google. Apple took the top position for the first time.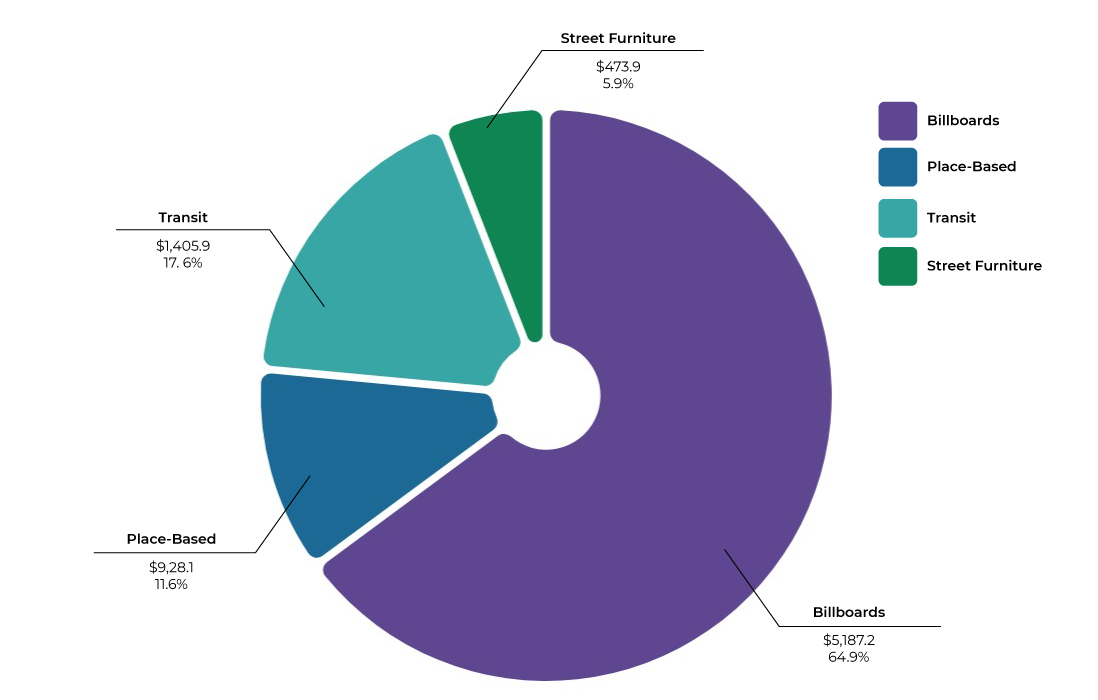 2018 Total OOH Revenue: US$8 billion (Source: OAAA)