A regular round-up of airport advertising and communications images that have caught the eye of Sight Lines Publisher

Martin Moodie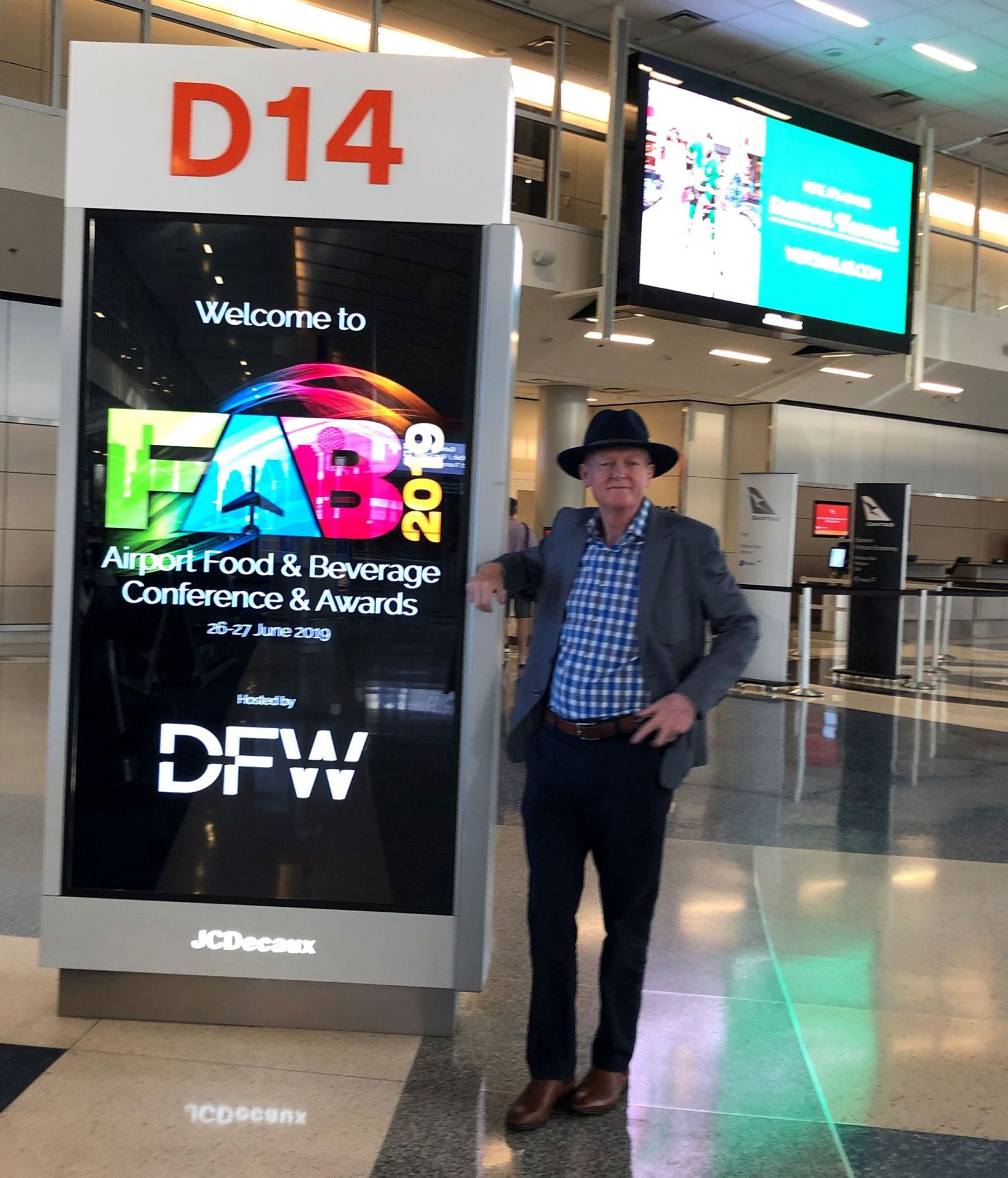 I've been snapped a few times in front of some JCDecaux visuals and taken my fair share of selfies. But never have I been in a photo that features JCDecaux, an airport, my company and… me.
So, I couldn't resist this shot from Dallas Fort Worth (DFW) International Airport Terminal D in late June, welcoming delegates to the DFW-hosted Airport Food & Beverage (FAB) Conference & Awards – organised by Sight Lines publisher The Moodie Davitt Report. DFW and its F&B partners featured show-related digital and static advertising all around the terminal in an impressive show of support for the event. Impressive? Make that FAB-ulous.
Beijing Capital International is one of the world's most spectacular airports. It is also one of the key travel retail locations for beauty products courtesy of the duty free stores run by CDFG-led Sunrise Duty Free. Not surprisingly then, beauty advertising dominates the extensive airport advertising programme. Pictured is a startlingly vibrant SK-II execution in Terminal 3, where JCDecaux runs the advertising business.
This towering digital installation – occupied here by Estée Lauder – is just one of a series of super-sized screens that adorns the check-in zone at London Heathrow Airport Terminal 5. The collective result is surely one of the most impactful in the airport world.
Airport advertising doesn't have to be digital or complex to be effective. This simple static installation at Moscow Sheremetyevo Airport Terminal D arrivals is a case in point. It manages simultaneously to welcome visitors to the Russian capital; promote leading department store Tsum and two upscale brands – Valentino and Malone Souliers footwear; showcase Global Blue's tax refund service; and even highlight a promotional offer to the city's burgeoning Chinese visitor base.