'Big Morety' unveiled as part of A$40 million Brisbane redevelopment
A giant billboard from oOh!media on the approach to Brisbane Airport, affectionately known as the 'Big Morety', has gone live.
The introduction of the 400sq m digital billboard, one of the largest advertising facilities in the whole Southern Hemisphere, is in line with the roll-out of further digital screens across the airport journey as part of the wider A$40 million (US$26.9 million) redevelopment at the airport.
Brisbane Airport Corporation Executive General Manager Consumer Martin Ryan comments: "The digitisation of signage allows greater breadth of content scope than traditional static installations, allowing advertisers to refresh creative regularly, while also allowing Brisbane Airport Corporation to provide a customer-first approach."
New all-digital advertising suite for San Jose Airport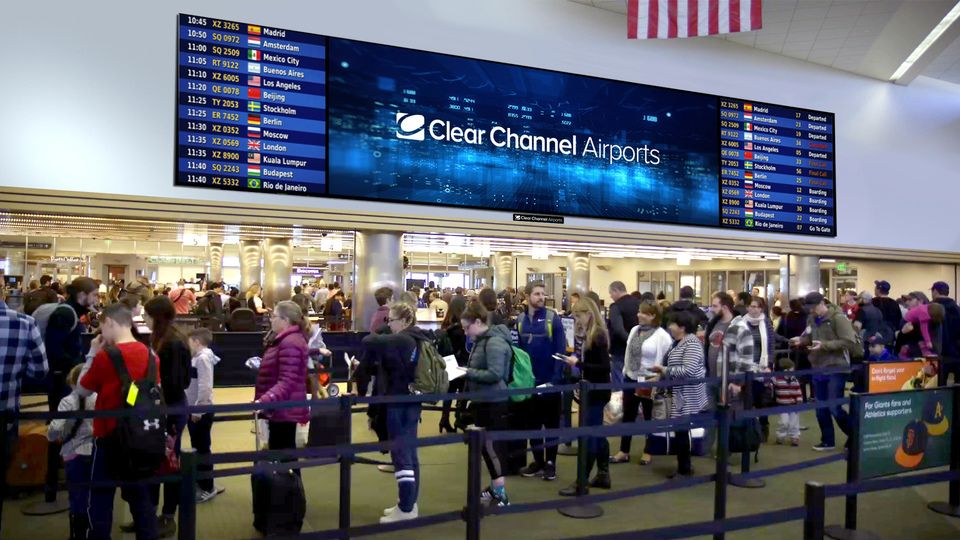 Clear Channel Airlines says it has introduced "the most advanced airport advertising programme available in the US" at Norman Y Mineta San Jose International Airport. Early sponsors of the all-digital, 82-screen suite include Google Cloud and Alaska Airlines.
The new advertising programme utilises Clear Channel Outdoor Radar. This leverages anonymous, aggregated mobile location data to help advertisers understand consumer mobility, behaviour and campaign outcomes.
"We've worked on this foundation sponsor strategy over the past year and the airport's team played an integral role developing the most advanced airport advertising program available in the US. Having tech and global giants like Google Cloud and Alaska Airlines on board to launch this industry redefining programme reflects the incredible innovation and modernization the airport can offer brands," Clear Channel Airports SVP Development & Operations John Moyer says.
Mars awareness drive steps up at Schiphol
Mars Wrigley International Travel Retail (ITR) is driving further awareness of its brands with a campaign that is taking in several major global hubs.
In a recent interview with Sight Lines, Mars Wrigley ITR Category Director Raghav Rekhi said he wanted to "drive awareness as travellers are making their way through their journey or on their path to purchase" and this is now taking shape.
In Amsterdam Schiphol Airport, the iconic red and yellow M&M's have been following travellers throughout all three terminals of the airport. This included large digital screens, static visuals, activations in the airport lounges and a pop-up store featuring a photo booth in Lounge 3. Schiphol Group Media Client Manager Floris Hoogendoorn says the campaign "made our airport even more fun".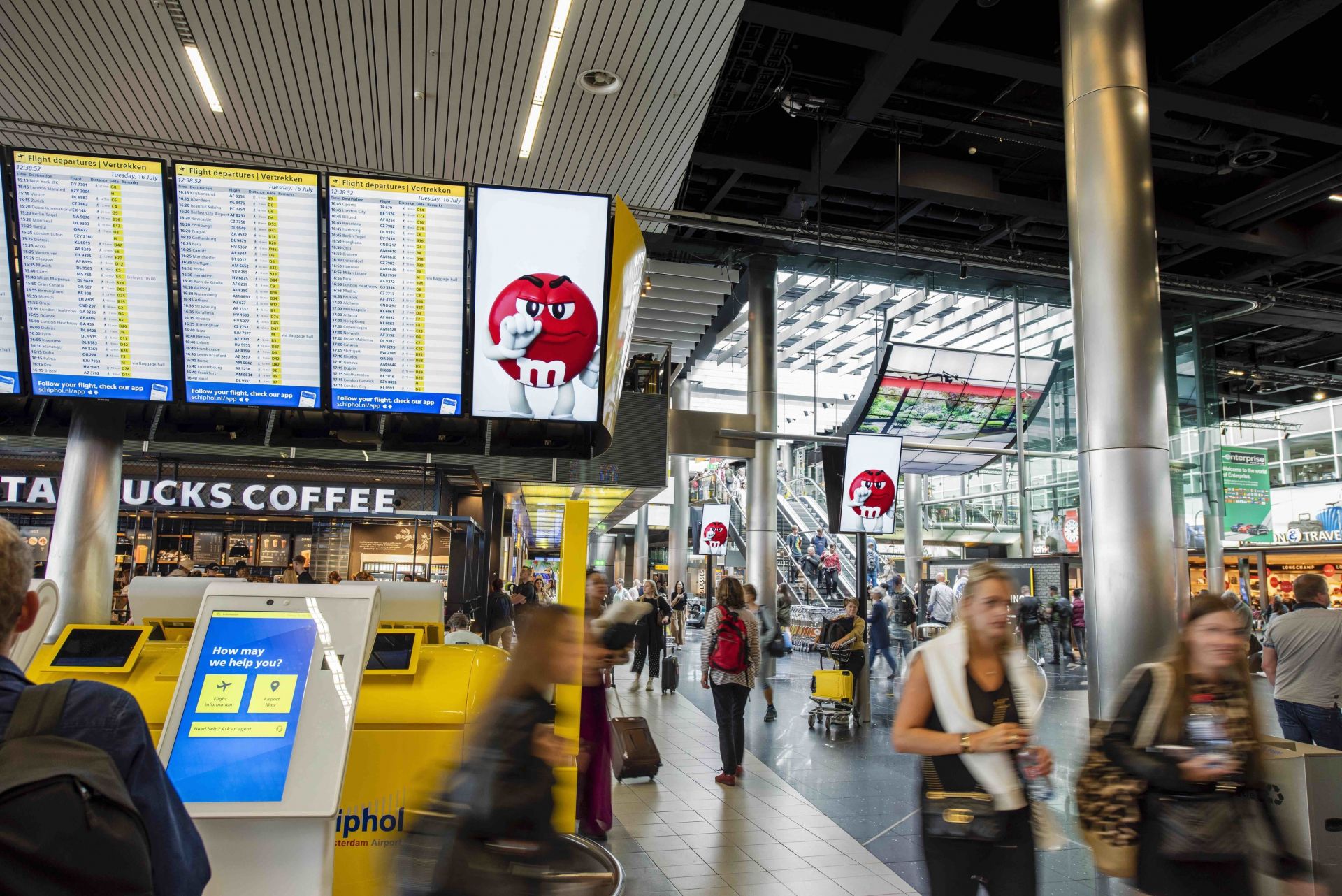 Sight Lines is published by The Moodie Davitt Report (Moodie International Ltd) six times a year.
© All material is copyright and cannot be reproduced without the permission of the Publisher.
To find out more visit www.moodiedavittreport.com and to subscribe, please
e-mail sinead@moodiedavittreport.com