PARTNER MESSAGE - OOH MEDIA'S ROBBIE DERY
---
Art and science

:


How combining content and data delivers a better customer experience

Airport advertisers want to maximise their return on investment. oOh!media Chief Commercial & Product Officer Robbie Dery looks at the two elements which deliver the best outcome for passengers, airports and brands.
Customer experience is the starting point for us. Our question when we work with airports and airline partners is not how many locations we can get, but what is going to be relevant to the audience in order to drive eyeballs to the screen?
The best way to really understand the airport passenger is by investing in big data. Up until now, the only data being used to validate audiences in airport media is what we call 'claimed data' – what people say they do or want to do. We have been working as the exclusive out of home media partner with a company called Quantium for the last four years to map every one of our 35,000 sites in Australia, including at airports, against specific audiences based on actual transactions.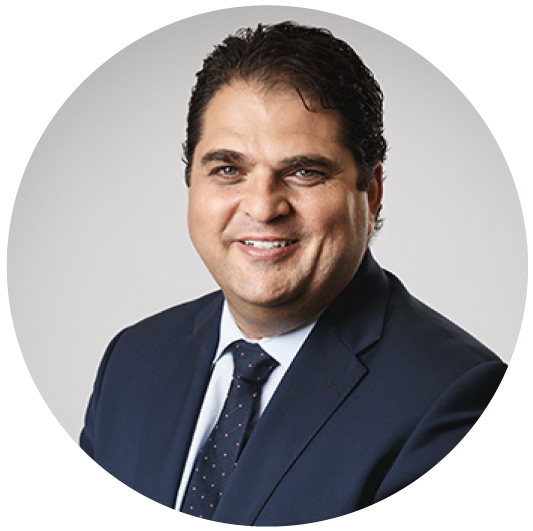 oOh!media Chief Commercial & Product Officer Robbie Dery
This means that we move away from demographics, which are generic and not particularly insightful, to 'buyergraphics'. We know exactly how many customers in the airport spend on luxury retail products or purchase expensive wine, attend live sporting matches or travel regularly to specific global regions or countries.
These insights mean we can deliver the most relevant media propositions to clients – who, how many, and where. We can share these insights with our airport partners to help inform them of what their passengers are interested in and what they are buying.
In practical terms, this means that we share information about how many people within a particular segment each airport delivers, whether it be top Champagne buyers or people who spend on activewear, mineral water, North American holidays or fragrances. This can help inform relevance from both a commercial perspective for the airport, but also for an advertiser's perspective – which in turn means our advertising will feature brands and products which passengers find more relevant.
In addition to data, we also carefully assess the way media will be consumed – will it be consumed while walking past a retail precinct, in an airport lounge over a long period, or waiting at a baggage carousel? Considering these as unique rather than a 'one size fits all' means we can communicate with passengers in the most meaningful way.
These insights have led to our media formats integrating content into the advertising loop. By content, we mean both informative content such as news, destination weather, sports updates and utility-based content such as flight information or taxi and Uber wait times.
Initially, when we launched our baggage reclaim media offering it displayed ads only, which we thought would be terrific for engaging a captive consumer, however, we pretty quickly learned that customers weren't engaged and tuned out to the screens quickly. That made us rethink that whole product approach.
We developed a content strategy for each market which delivered relevant localised news stories, arrival greetings and city-based event messaging to make it more interesting and engaging for the passenger. We also introduced sound, so the advertising could feature tv commercials, which subsequently broadened the appeal of the airport space for advertisers.
We created a content loop, which consisted of over 100 bite-sized news pieces each day, interspersed with advertising. This meant that we actually reduced the display time for advertisers, however brands saw an enormous benefit because the screens were engaging and interesting for passengers. Allowing for content saw our revenue double and the demand become significantly greater because we had a proposition that entertained, and was relevant to, passengers.
In a time of immense disruption and high expectations for great customer experience, it is critical to look beyond the panel and use data to inform how we can deliver better customer experience, and content to give people more reasons to watch our digital screens.
---
oOh!media

is a leading media company across Australia and New Zealand that creates deep engagement between people and brands through unmissable out of home advertising solutions. Our connected offline and online ecosystem makes brands unmissable across our diverse network of more than 30,000 locations across Australia and New Zealand helping brands connect with their audiences through powerful and integrated, cross-format campaigns. Our unparalleled reach combined with industry best data, insights, media planning tools and technological innovation gives advertisers an added layer of campaign intelligence. oOh! delivers the reach, optimisation, engagement and impact to connect and influence audiences anytime and anywhere.
Sight Lines is published by The Moodie Davitt Report (Moodie International Ltd) six times a year.
© All material is copyright and cannot be reproduced without the permission of the Publisher.
To find out more visit www.moodiedavittreport.com and to subscribe, please
e-mail sinead@moodiedavittreport.com