Our regular series showcasing the greatest, most impactful installations in the airport advertising world commends JCDecaux for thinking pink at Heathrow
Much of the world has turned pink for October in support of Breast Cancer Awareness Month. The whole Moodie Davitt Report contingent was wearing pink throughout the TFWA World Exhibition & Conference in Cannes and we encourage all to do the same for The Trinity Forum in Doha at the end of the month.
Yet out of home advertising powerhouse JCDecaux did not need any encouragement to go pink. For the entire month of October, the advertising Welcome Site at London Heathrow Airport has turned pink.
Breast Cancer Awareness Month is a worldwide annual campaign where thousands of organisations come together to highlight the importance of awareness, education and research related to breast cancer. It has been particularly championed by The Estée Lauder Companies' Breast Cancer Campaign, this year embracing the hashtag #TimeToEndBreastCancer.
Our thanks to JCDecaux UK Partnerships Director Catherine Martin for bringing this campaign to the attention of the Sight Lines team.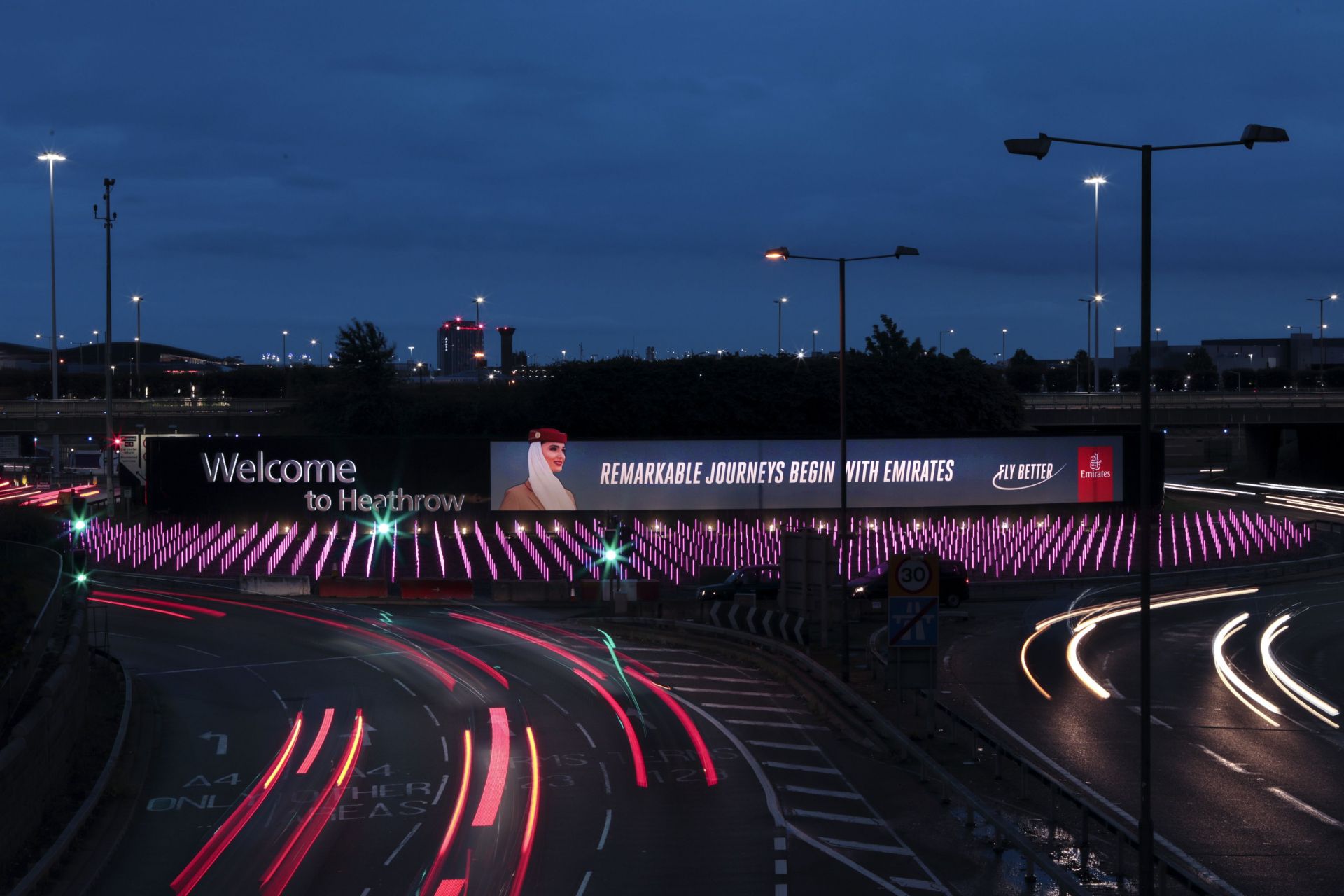 Please do send any examples of your company and its advertising turning pink for October to Martin Moodie (Martin@MoodieDavittReport.com) and Liam Coleman (Liam@MoodieDavittReport.com).
Sight Lines is published by The Moodie Davitt Report (Moodie International Ltd) six times a year.
© All material is copyright and cannot be reproduced without the permission of the Publisher.
To find out more visit www.moodiedavittreport.com and to subscribe, please
e-mail sinead@moodiedavittreport.com