PARTNER MESSAGE - OOH MEDIA'S BEL HARPER
---
Multi format campaigns:

How they can elevate airport media spend

Consumers are exposed to advertising messages from the moment they wake up in the morning to the moment they close their eyes at night. oOh!media Group Director Product Strategy Bel Harper asks, What can be done to ensure consumers recall and act upon brand messaging?
Until recently airports were viewed by advertisers as geographically relevant branding environments, meaning selection criteria focused on the airport itself – total passenger numbers, airport layout, retailer and audience quality.
The media opportunities within the airport were also selected based on individual merit, but this singular focus missed an important factor – the consumer's end-to-end experience. The impact of single-point advertising can be fleeting and does not allow for maximum recall and consideration.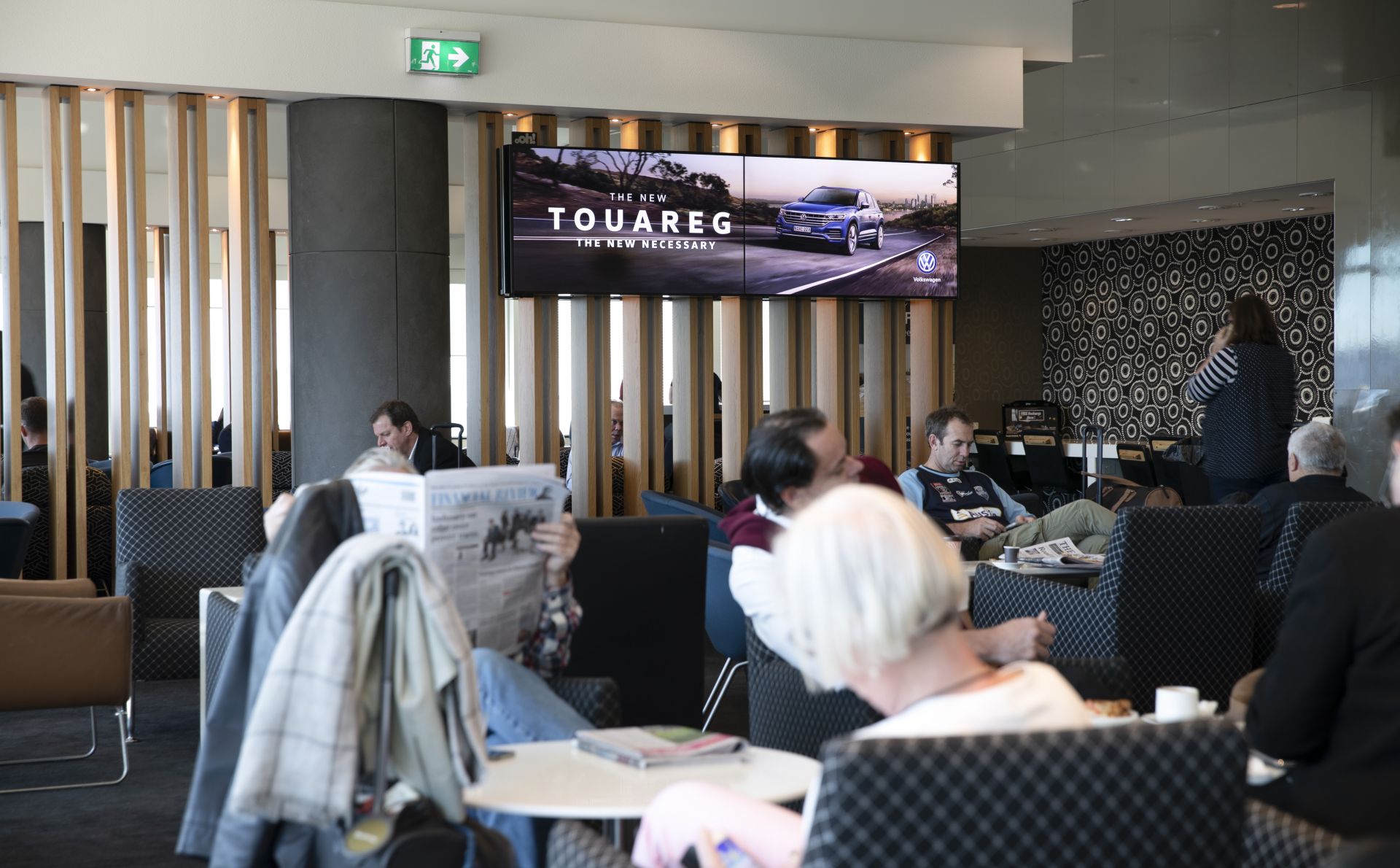 We're seeing a shift in buying behaviour that demonstrates an exciting evolution in the way leading brands view and buy airport media. Brands are reassessing how they can engage consumers, and for how long, using all of the media assets they've produced.
With engagement the new currency, particularly with high-value and time-poor audiences, the use of multiple touchpoints has become more important than ever. This is the real opportunity for advertisers considering the airport space – continuing their story along the entire passenger journey.
And this is something airports are also reviewing. When considering media partners, they are now assessing the merits of traditional asset planning in an ever-changing landscape. Sites placed on any empty wall space and sold individually are now considered less valuable or relevant to media buyers and advertisers as opposed to a less-is-more approach based on specific journey-based stages across multiple locations.
This kind of sophisticated simplicity offers advertisers the ability to buy multiple journey stages – from departures, into lounges, throughout the retail precincts of the airport, in the air, and at the end of the journey in another city. Not to mention the journey to and from the airport – with roadside billboards, rail or street furniture featuring for all passengers at either end of their trip.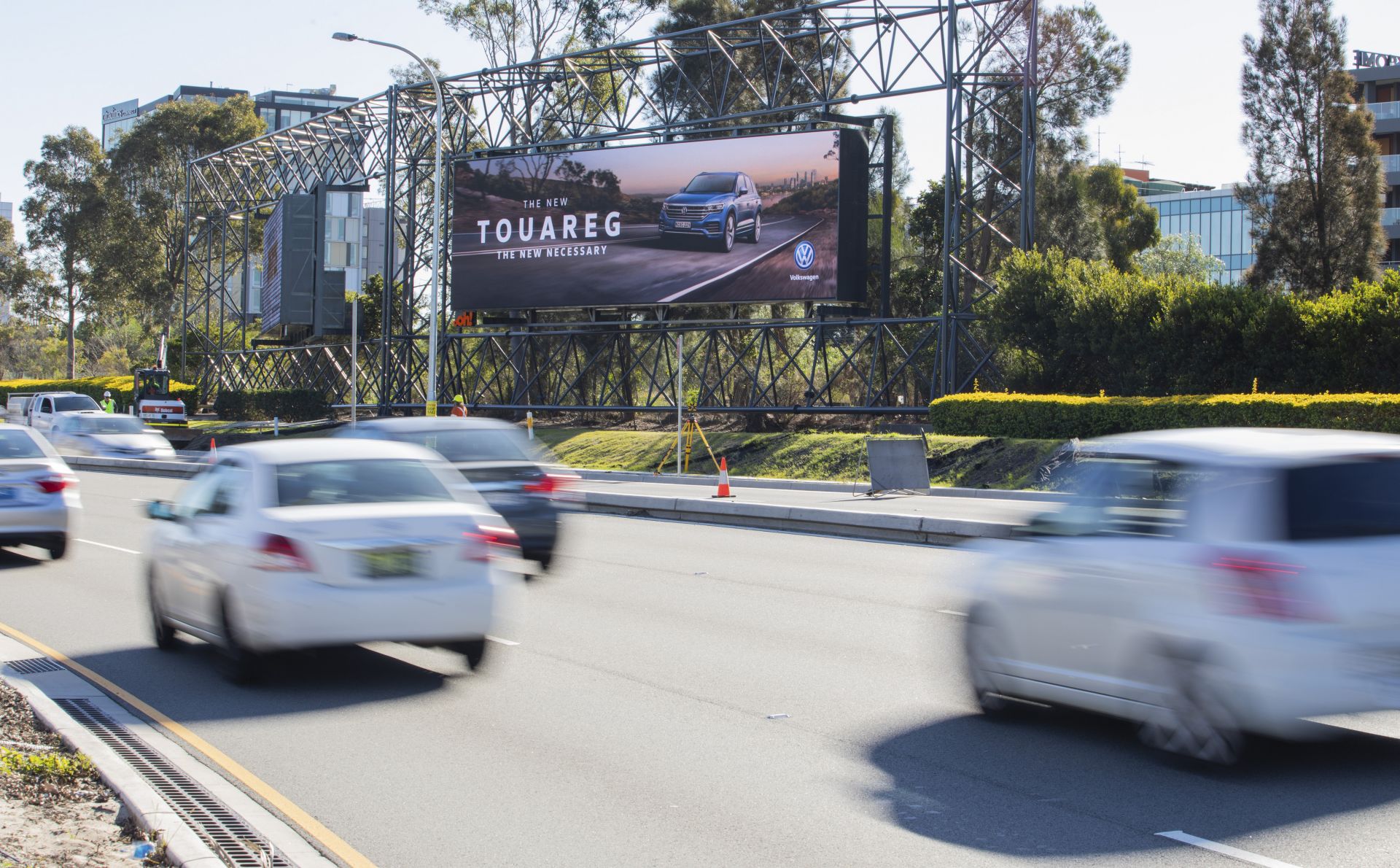 And there are some unique offerings available. Based on the passengers' desire for personalisation, oOh! created and continues to manage the QView Qantas Wi-Fi portal - a bring your own device platform, delivering boarding calls, curated content and real-time weather. The QView platform also meant further media opportunities were enabled, including video pre-rolls, section sponsorship and native content integration.
In addition to this, Qantas Airways in Australia awarded its inflight entertainment media contract to oOh! – the largest airport terminal media operator in the country, who can provide advertisers with an uninterrupted end-to-end media proposition. The inflight entertainment media opportunities exist on the Qantas Entertainment app, seatback touchscreens, overhead TVs and throughout the free high-speed inflight Wi-Fi platform.
Volkswagen recently utilised oOh!'s end-to-end journey assets, including airport externals, to launch its latest Touareg.
Group Director of Volkswagen's media agency, PHD, Britt Crowley said: "The evolution of oOh!'s airport offering provides the perfect end-to-end solution for the launch of the new Touareg luxury SUV.
"We identified airports as a key environment for our target audience. By utilising the various formats, we can ensure we are reaching them at multiple touchpoints across their journey and experience.
"The combination of high impact, high dwell and premium environments positioned across the passenger journey; to and from the airport, at check in, within the lounge, right through to onboard, allowed Volkswagen to reach the Qantas audience in an engaging way across their whole passenger journey."
Volkswagen joins hundreds of leading brands including American Express, Mazda, BMW, HP, Cisco, Deloitte, Jag Land Rover, DXC and Citigroup, who have accessed oOh!'s multi-platform and multi touchpoint end-to-end journey, ensuring their brands are unmissable to high-value audiences, at scale.
Airport advertising offers a unique opportunity for brands as it has the highest dwell time of all out of home formats. Leveraging this with full end-to-end, multi format campaigns allows consumers to take time they need to consider their purchase.
oOh!media

is a leading media company across Australia and New Zealand that creates deep engagement between people and brands through unmissable out of home advertising solutions. Our connected offline and online ecosystem makes brands unmissable across our diverse network of more than 30,000 locations across Australia and New Zealand helping brands connect with their audiences through powerful and integrated, cross-format campaigns. Our unparalleled reach combined with industry best data, insights, media planning tools and technological innovation gives advertisers an added layer of campaign intelligence. oOh! delivers the reach, optimisation, engagement and impact to connect and influence audiences anytime and anywhere.
Sight Lines is published by The Moodie Davitt Report (Moodie International Ltd) every month.
© All material is copyright and cannot be reproduced without the permission of the Publisher.
To find out more visit www.moodiedavittreport.com and to subscribe, please
e-mail sinead@moodiedavittreport.com