Clear Channel announces new contracts for quartet of US and Caribbean airports
Clear Channel Airport is celebrating new advertising contracts at Louis Armstrong New Orleans International Airport, Grantley Adams International Airport in Barbados and the two main international airports of Trinidad & Tobago.
The seven-year renewal (with a further three-year extension option) in New Orleans started when the airport's new US$1 billion terminal opened in early November. Clear Channel Airport President Morten Gotterup says the advertising company will bring "cutting-edge technology" to the airport, including suspended 4mm double-sided video walls, 98-inch LCD displays in baggage claim and floor projections.
At Barbados' international airport, Clear Channel has secured a five-year contract as the airport's exclusive advertising provider. Participants in the new media programme will include clients from tourism, banking and finance, real estate, international business, and retail and distribution brands.
The advertising company has also secured a five-year contract for the two main international airports of Trinidad & Tobago: Piarco International and A.N.R. Robinson International. Clear Channel says it will add to its existing high-impact digital and large format assets. Airports Authority of Trinidad and Tobago General Manager Hayden Newton adds: "We're happy for the continued partnership, as we aim to deliver even higher standards of service, improve airport aesthetics and enhance the customer experience."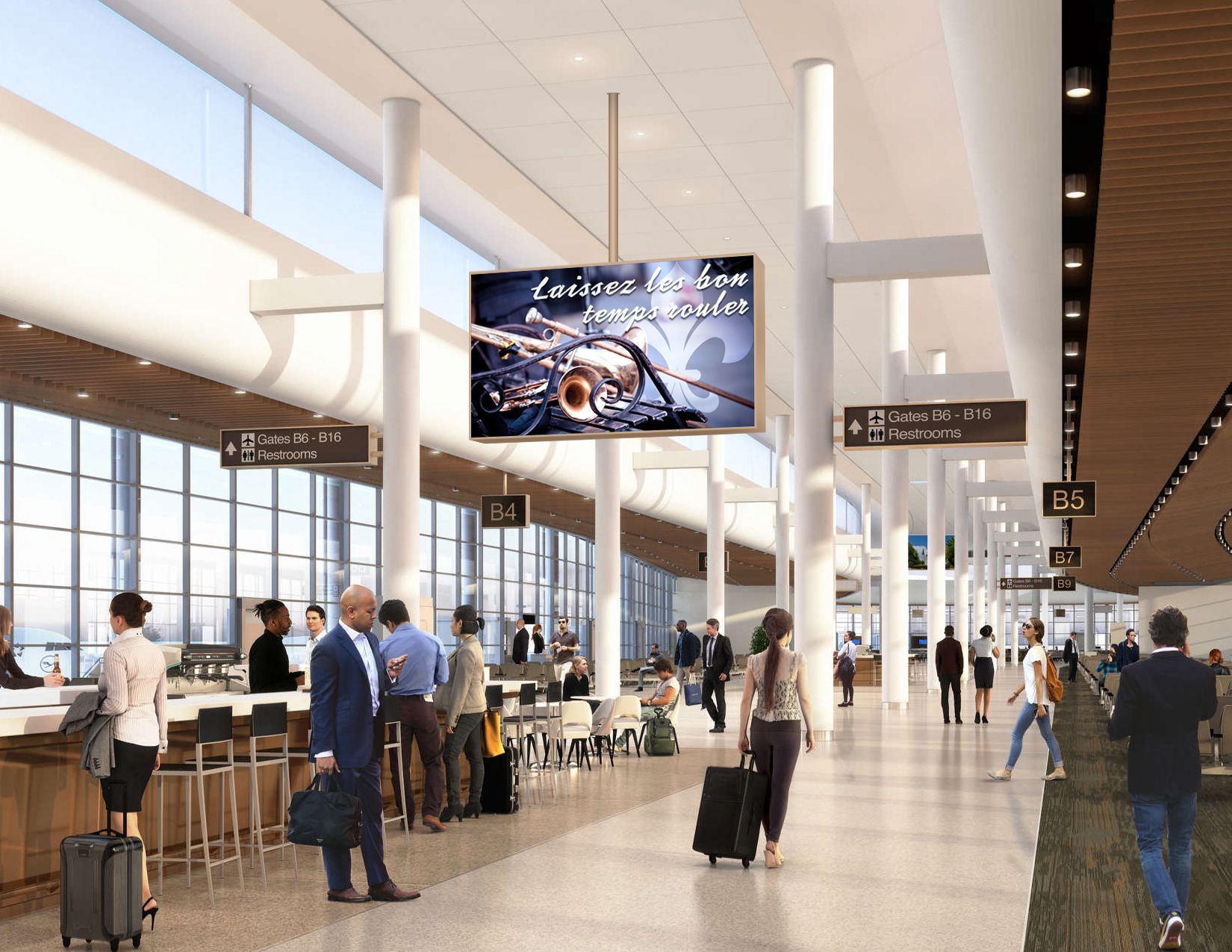 The new US$1 billion terminal in New Orleans opened in early November
Jean-Sébastien Decaux to focus on philanthropic activities from January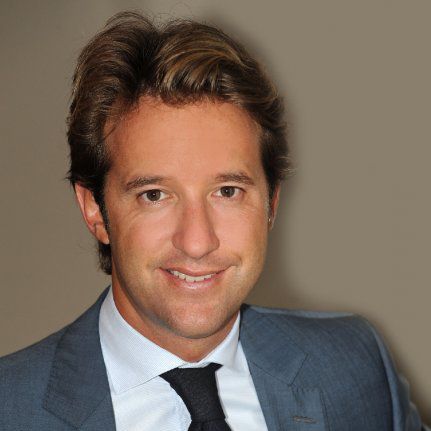 An organisational restructure is planned at JCDecaux after Managing Director of Southern Europe, Africa, Belgium, Luxembourg and Israel, Jean-Sébastien Decaux, announced he would devote himself to philanthropic activities from 1 January 2020.
Decaux's responsibilities will be incorporated into extended regions. Southern Europe will go into Alexandre Roubaud's Latin America division; Africa will be the responsibility of Martin Sabbagh, who will remain Managing Director of the Middle East; and Belgium, Luxembourg and Israel will join France to form a new region managed by Wim Jansen.
"I am pleased to be able to devote myself to the development of our family's ambitious and socially-responsible project addressing the challenges of our times," Jean-SébastienDecaux says.
Decaux will leave his operational functions and the Executive Board, but remain a part of the Supervisory Board and a company shareholder.
Sight Lines is published by The Moodie Davitt Report (Moodie International Ltd) five times a year.
© All material is copyright and cannot be reproduced without the permission of the Publisher.
To find out more visit www.moodiedavittreport.com and to subscribe, please
e-mail sinead@moodiedavittreport.com