ENGAGE
---
Hennessy turns up the heat at Incheon Airport
Over recent months Moët Hennessy has embarked on a series of high-profile immersive customer engagements to create brand awareness and appreciation of Hennessy X.O. Cognac across selected Asian airports. The X.O. Odyssey campaign supports – and is inspired by – the world's leading Cognac brand's new X.O. global advertising campaign, 'The Seven Worlds'. Based on a short film directed by renowned film director Ridley Scott (Alien, Blade Runner, Gladiator, The Martian) the campaign takes its creative essence from the seven unique Hennessy X.O. tasting notes: Sweet Notes, Rising Heat, Spicy Edge, Flowing Flame, Chocolate Lull, Wood Crunches and Infinite Echo.
Sight Lines parent title The Moodie Davitt Report has been exclusively covering the campaign roll-out, which began at Hong Kong International Airport and Singapore Changi Airport in May, before Hennessy really turned up the heat at Incheon International Airport in June. Martin Moodie examines in words and pictures the latest chapter in one of the most vibrant spirits campaigns in travel retail history.
Rising Heat, the second of Hennessy X.O.'s unique tasting notes, was the focus for a compelling tasting activation at Lotte Duty Free's standalone Hennessy shop-in-shop at Incheon International Airport Terminal 2 in June.
As with its predecessors at Hong Kong International and Singapore Changi airports, the Incheon campaign was designed to create a rich, sensorial and immersive experience. Consumer touchpoints, immersing customers in the Rising Heat tasting note dramatised in the Ridley Scott film, included a giant digital movie screen playing the film along with product tastings. The movie screenings and tastings are scheduled to continue over the next two months.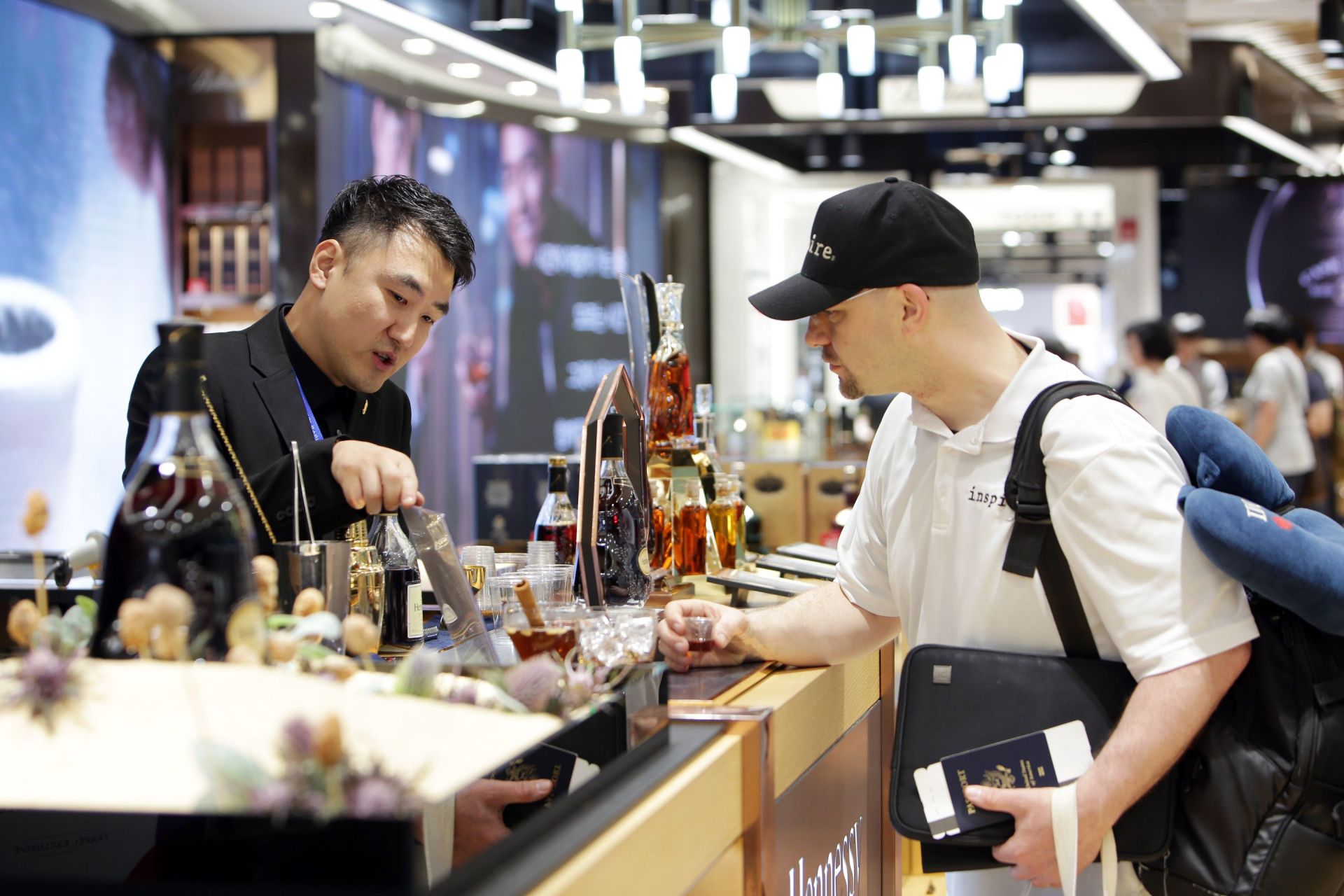 A two-day event at the end of June involved a spectacular sand art performance from Korean artist Young Un-bang, who recreated a scene from the Rising Heat movie; and a bartender to support the tastings and to offer original Hennessy X.O.-based cocktails reflecting the Rising Heat theme. A Drop of Rising Heat featured a SuJeongGwa cocktail by Korean mixologist Jae Woo Park (SuJeongGwa is a traditional Korean drink made from dried persimmons, cinnamon and ginger).
A food pairing with Sandy Apricot Candy, comprising Hennessy X.O. Cognac, apricot and cinnamon, also formed part of the tasting experience.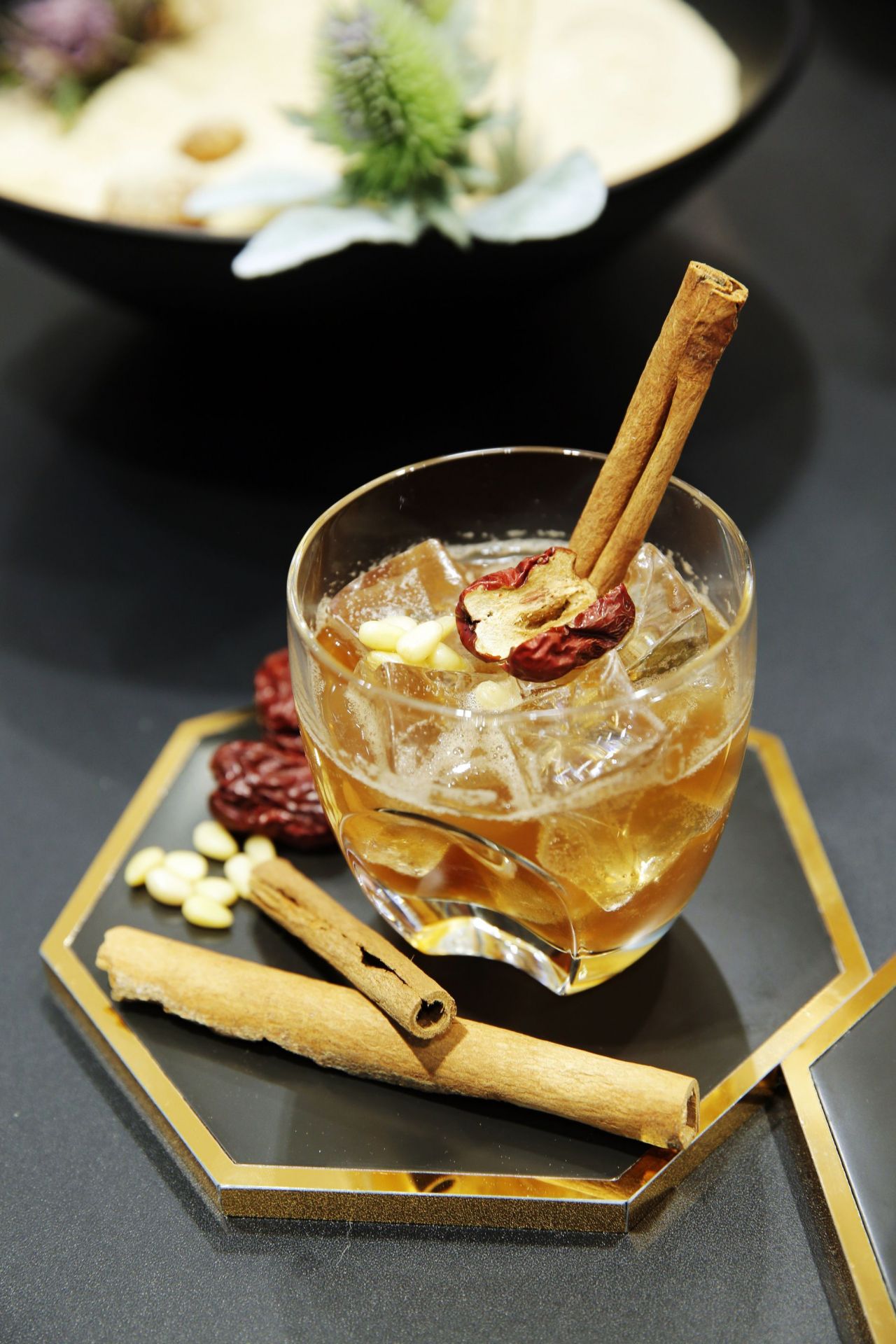 Renowned KOLs Austin Kang (a hugely popular Korean model and chef) and Woo Jae Joo (model, DJ, radio show host and owner of men's clothing brand Siesta) were invited to join in the immersive experiences, providing them with plenty of talking points and brand awareness for their respective legions of fans. Limited-edition packaging for Hennessy X.O. sold at Lotte also featured the Rising Heat theme.
Summing up the role of airport communications in the whole campaign, Moët Hennessy Global Travel Retail President Laurent Boidevezi told Sight Lines, "At Hennessy, we recognise that travel retail goes well beyond being a key commercial channel. It's an amazing platform to build brand visibility in front of affluent consumers and to engage them with our products. And therefore urging top airports to showcase this campaign is an extremely efficient way to build our brand and to build the excitement behind Hennessy in front of the consumer."
Certainly, the Incheon edition of this impressively ambitious, multi-location campaign built that excitement. To a red-hot degree, in fact.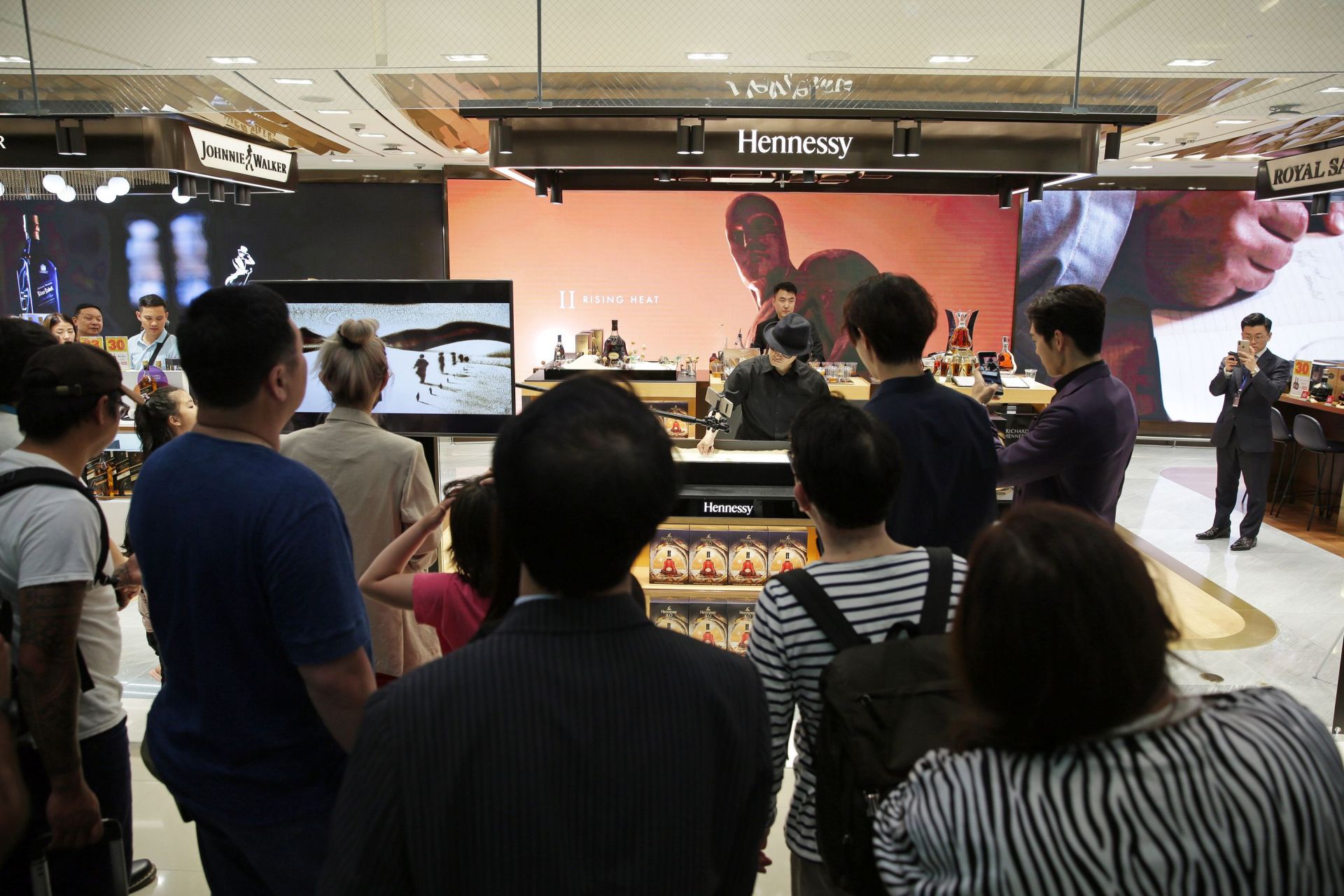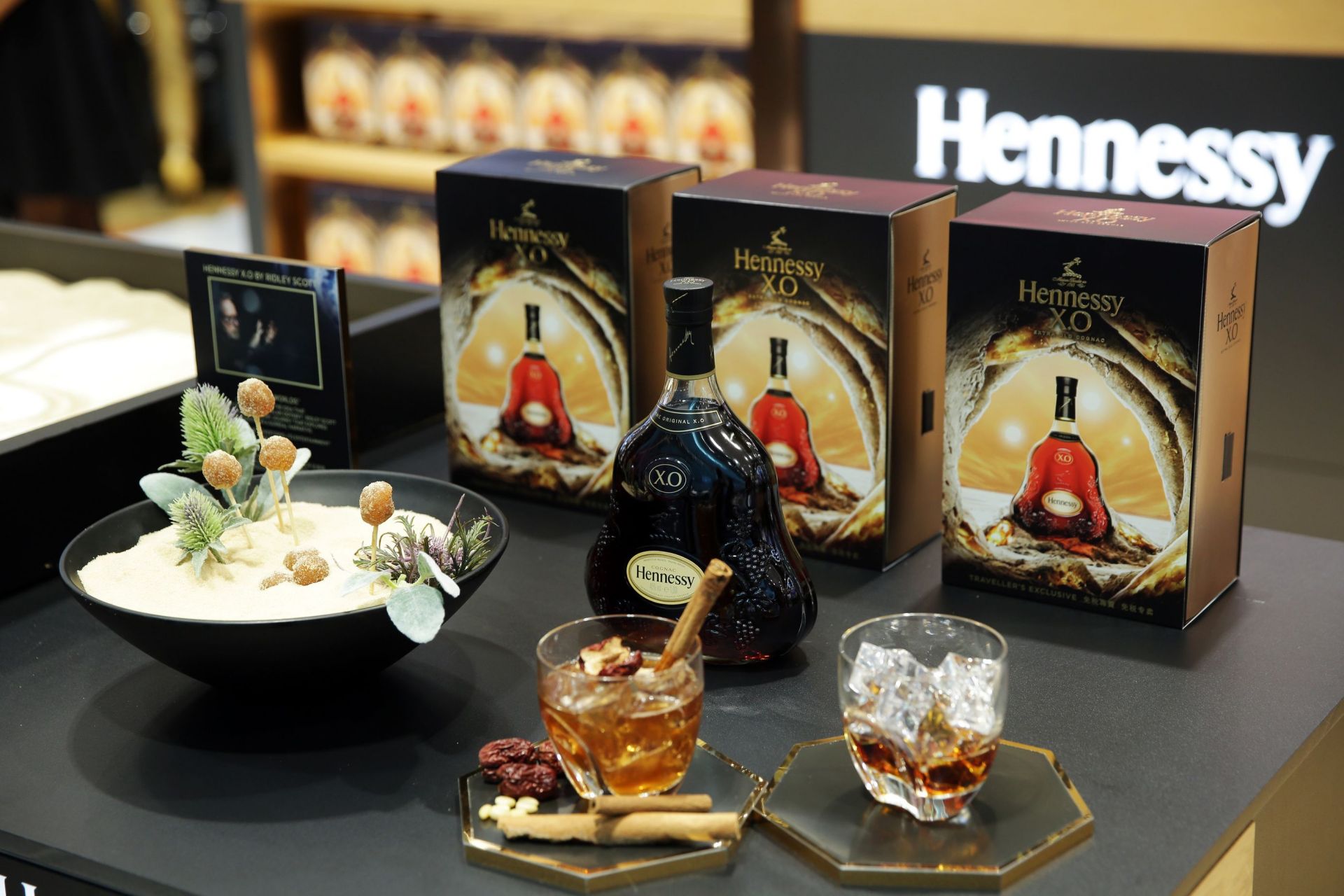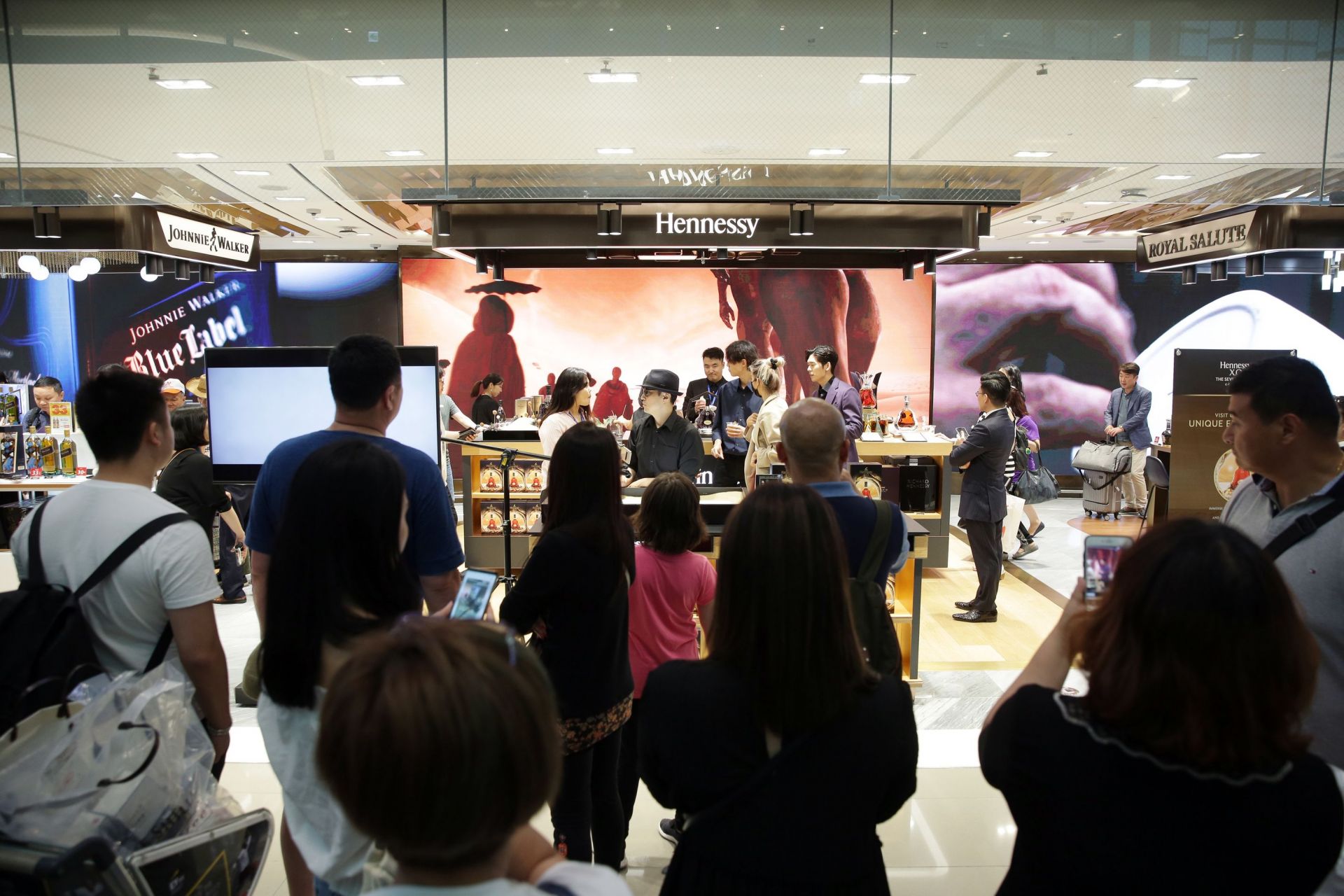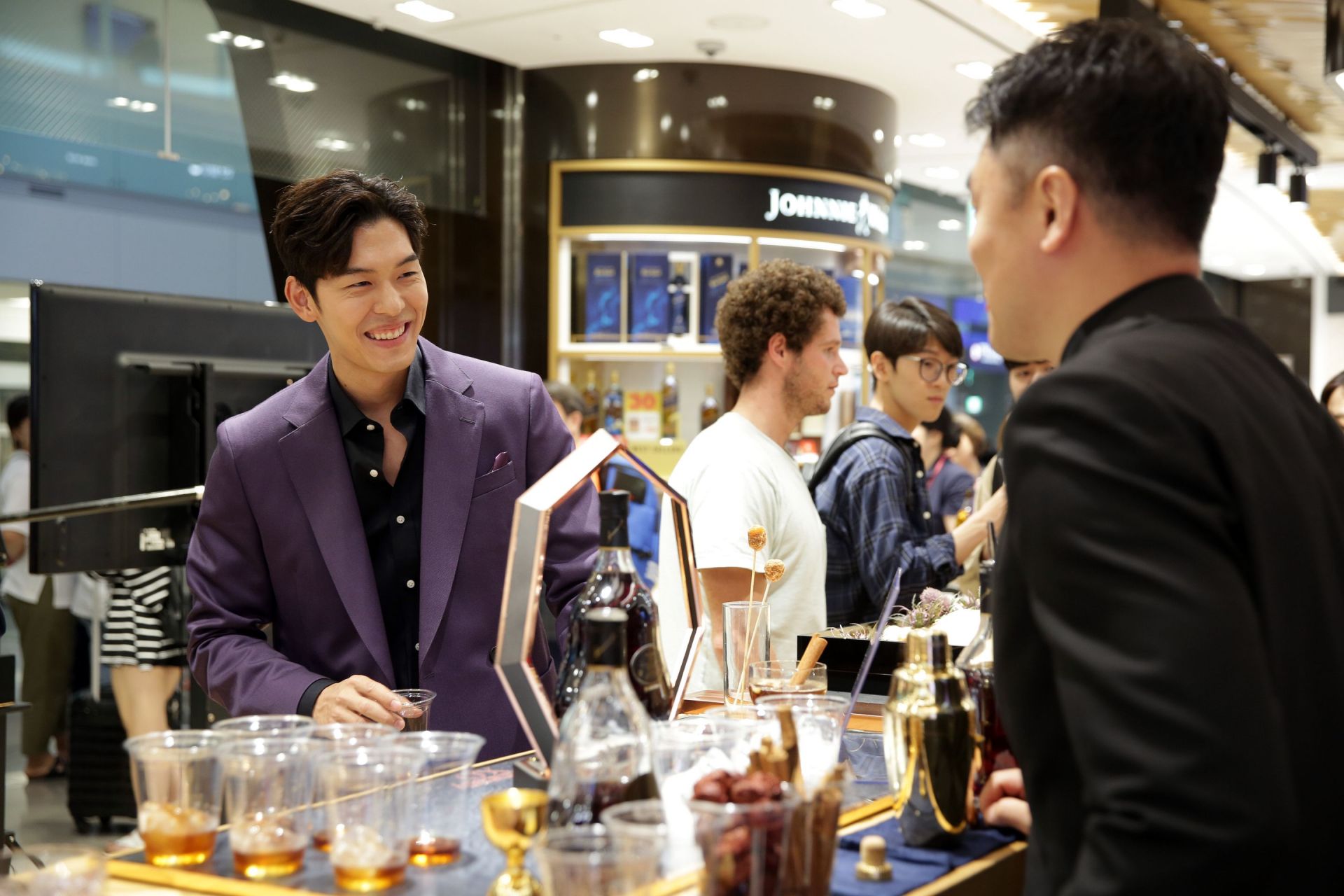 Sight Lines is published by The Moodie Davitt Report (Moodie International Ltd) six times a year.
© All material is copyright and cannot be reproduced without the permission of the Publisher.
To find out more visit www.moodiedavittreport.com and to subscribe, please
e-mail sinead@moodiedavittreport.com