LOUNGES
---
Airport advertising professionals eye fast-growing market
Are VIP airport lounges exempt from advertising messages? No they are not, and they are fertile grounds for advertising innovation, as Mark Lane discovered in conversation with industry leaders.
As more and more high-end individuals travel, we are seeing the rapid development of premium airport programmes and private airport lounges. These bring new advertising opportunities to reach these high-spending consumers throughout the traveller journey.
Amsterdam Airport Schiphol, for example, has its Privium programme for frequent travellers and also a special VIP Service. Privium members gain access to exclusive extras such as priority parking spaces, a fast lane for security and border control clearance using biometrics, access to the Privium Club Lounges and special member-only discounts.
The Dutch airport already has two Privium lounges and five private lounges in its VIP centre with a third Privium lounge in the Schengen area, as well as no fewer than eight additional private lounges in the refurbished VIP centre on the way. The Privium Lounge in the non-Schengen area will also be enlarged in 2020 and Schiphol is weighing up introducing an extra Privium Lounge in the new terminal.
Similarly, the VIP-Services premium programme at Frankfurt Airport has been experiencing double-digit growth rates and service operator Fraport has plans to significantly extend its lounge offerings as part of wider upcoming airport expansion. Frankfurt Airport currently offers two VIP lounges: one welcome lounge and a lounge for transit and long-stay guests with several private suites, a restaurant, a conference lounge, a gaming lounge and a cigar lounge.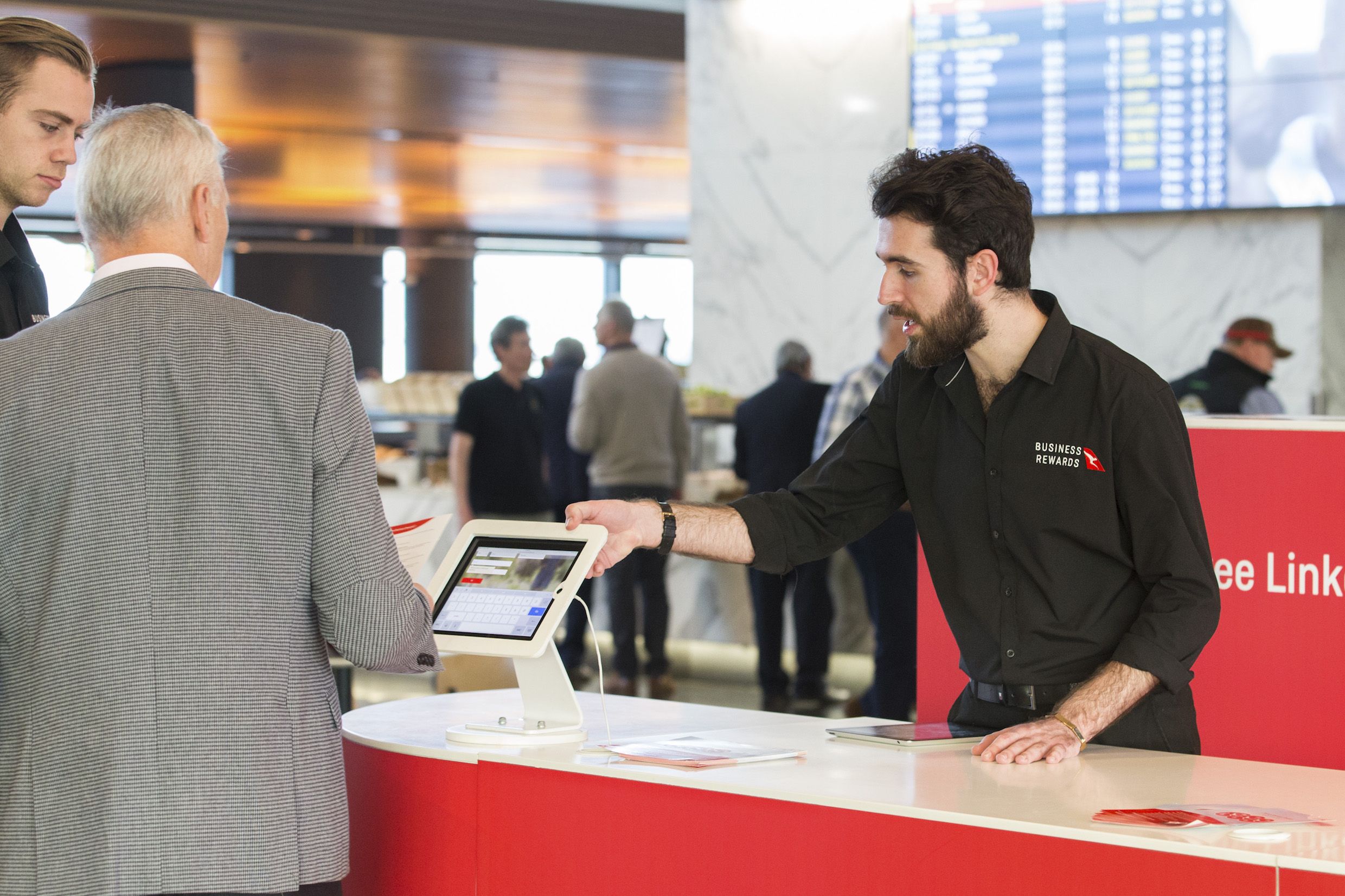 Bright idea: A professional photographer engaged by oOh!Edge was on hand to update the LinkedIn headshots of Qantas lounge users
Airport lounges like these, it naturally follows, attract the high-end consumers that are such prime targets for major brands. Plainly they present very different potential advertising opportunities to public airport lounges, and airport advertising professionals are coming up with new and innovative ways of attracting the attention of the VIP lounge users.
Schiphol Media Manager Brand Partnerships Jerome Legger says: "We certainly believe that lounges are an important addition to our media mix. It provides us with a very targeted location to reach C-level executives and high-net-worth individuals, a highly sought after group with spending power that is extremely valuable for certain brands.''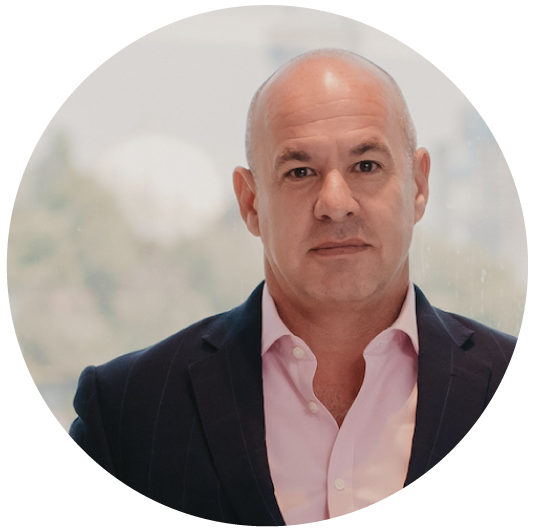 "So long as it's done well, commercial messaging in whatever format, can add value to the passenger experience rather than detract from it''
VGI Airports Chief Operating Officer Jonathan Goldsmid
Australia's oOh!media has been a trailblazer in developing advertising and promotions in airport lounges, working alongside its client of two decades, the Australian flag carrier Qantas. Chief Commercial and Product Officer Robbie Dery says that, since 2014, there has been a focus on the airline's most valuable customers – members of the Qantas Club and visitors to the Qantas business lounges.
He explains: "Qantas shared their customer's pain points and interests with us and, from there, we developed a completely new approach to advertising in this environment. Understanding the long dwell [time], frequency of travel for each type of lounge customer, audience demographics and their behaviours were fundamental in shaping our approach.
"Just one of the key insights was the lack of visibility of flight information. We addressed this by creating an asset plan, which enabled customers to see FIDs [Flight Information Displays] from their seats, introduced utility such as gate walk times and destination weather, as well as curating a high content-to-advertising ratio, sourcing news and entertainment content to keep passengers entertained throughout their lounge stay.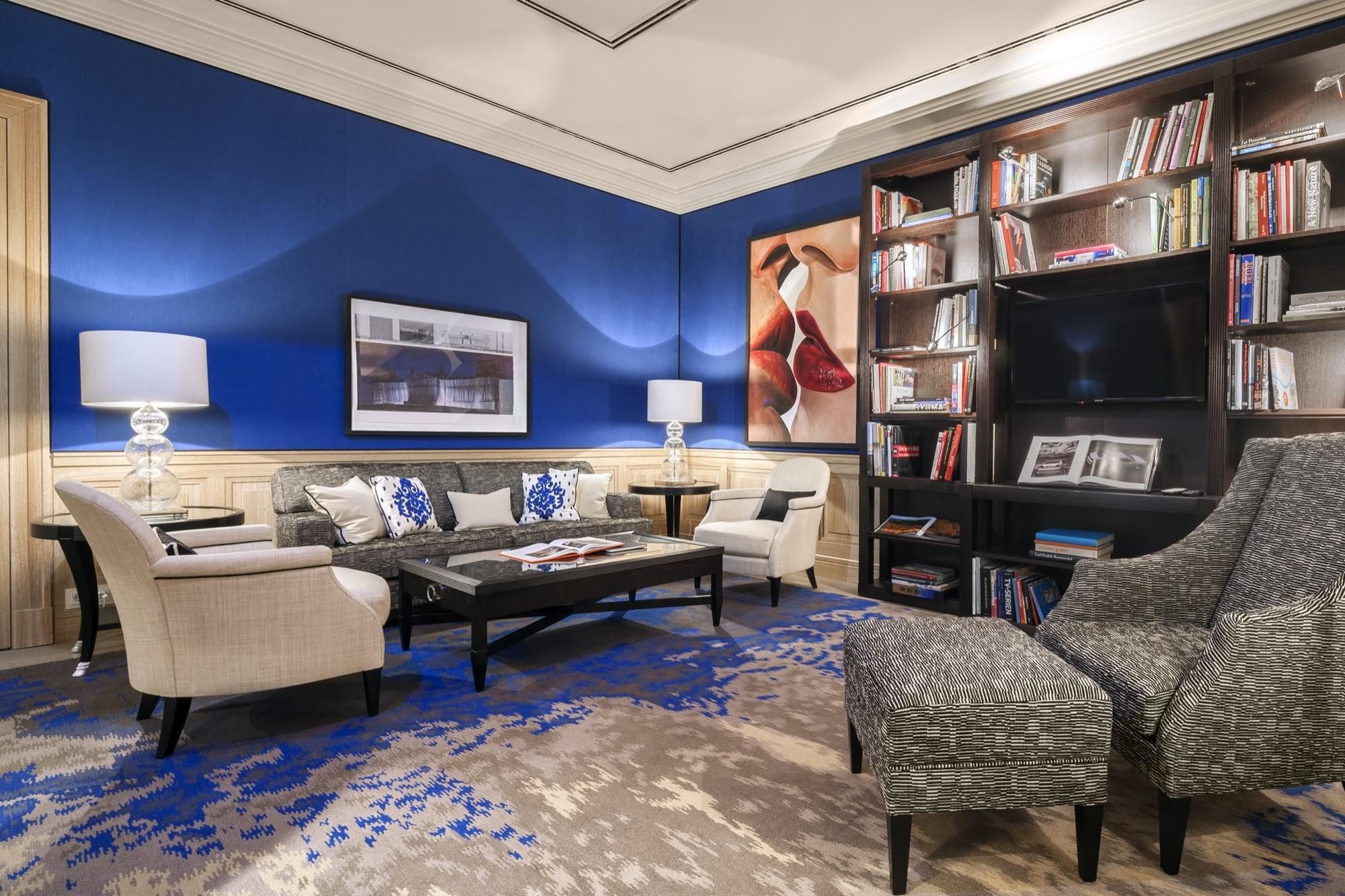 Discreet advertising opportunities: Fraport will operate more luxury lounges like this one as part of the expansion at Frankfurt Airport
"We also extended the content displayed on our digital screens onto the lounge wifi, so customers can access long-form news content and personalised boarding calls while they browse the news.''
Back in Europe, at Amsterdam Airport Schiphol, Schiphol Media is offering brands the opportunity to partner with it in its VIP and Privium lounges.
"These are in general very custom and tailormade partnerships,'' says Legger. "Audi, for example, provides transportation for the VIP passengers with electric limousines to and from the aircraft and Travelex is the current sponsor of one of the Privium Club Lounges and provides an ATM within the lounge. We also have screens in the Privium Club Lounges that are part of our digital B2B advertising network.''
He continues: "We are now offering a large branding opportunity for the Privium Lounges for 2020. This will include media in and around the lounges but also within the Privium member communication and the wifi platform.
"Another development that we are planning for 2020 are new advertising opportunities in our General Aviation Terminal, the place where our passengers that fly private are checking in. This will allow us to expand our reach to the ultra-high net worth individuals.''
It's not just about targeting these individuals with advertising, but also offering an experience. oOh!media division oOh!Edge and Qantas Business Rewards, for example, recently offered professionals in Qantas lounges the opportunity to update their headshot for their LinkedIn profile with an onsite professional photographer.
Dery explains: "We have an in-house experiential team who cater for all facets of the experiential zones including staffing. We work with leading brands to generate memorable experiences for customers, with our key driver being enhanced customer experience and high engagement.
"We've had Dyson blow-dry bars, a Johnnie Walker all senses experience, wine tasting experiences, and recently a fantastic campaign we ran for HP, where we served gin & tonics while customers test drove the latest HP and had personalised leather luggage tags embossed while they relaxed before their flight.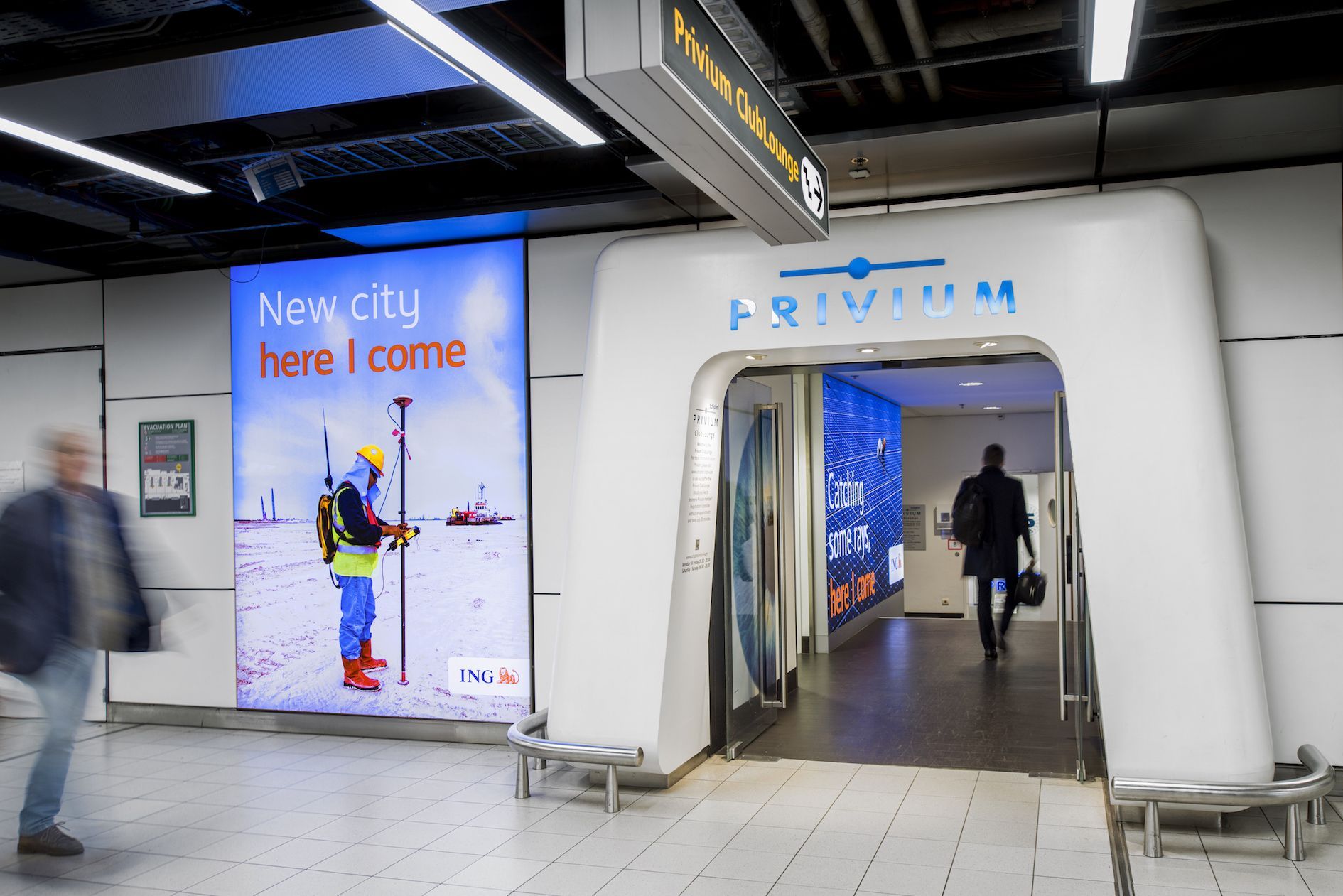 Prime spot: ING has a digital ad at the entrance to one of Schiphol's luxury Privium lounges
"Engaging experiences are certainly something that customers value, and we see this area evolving further as part of the end-to-end journey.''
However, there is a school of thought that some level of discretion is needed in relation to advertising in lounges. Frankfurt Airport, for example, is clear that the users of its VIP-Services and lounges require special treatment across the board.
Fraport's Head of VIP-Services and Protocol Nicole Ebner says: "The VIP-Services facility is an interesting environment for advertising but with a distinctive business model. Different from highly frequented public areas, the facilities of the VIP-Services provide high-quality services and attract guests with an average income of more than €1 million per year. Consequently, we approach a very exclusive target group, with highest expectations not only into our services, but also in promotion and advertised products.
"The VIP-Services programme offers absolute discretion and first-class services to ensure an exclusive travel experience. This discretion is also reflected in our guests´' expectations regarding advertising: discreet promotion of high-quality products that are not available for everyone and everywhere, but rare."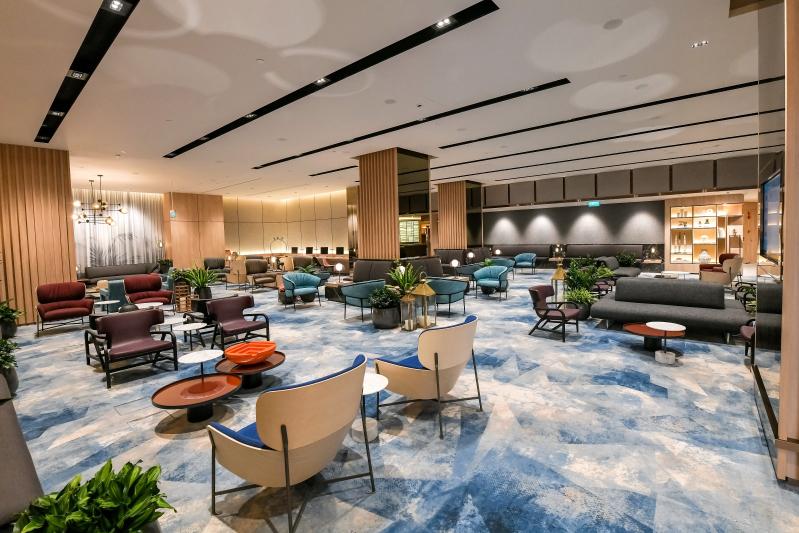 Prime spot: ING has a digital ad at the entrance to one of Schiphol's luxury Privium lounges
VGI Airports Chief Operating Officer Jonathan Goldsmid reinforces this philosophy. He says: "Airlines tend to be highly protective of this audience and want to minimise any potential disruption to their VIP guests, particularly bombarding them with commercial messages.''
Goldsmid believes that if the advertising is done properly and is carefully targeted it can achieve its ends without tainting the lounge experience.
He says: "So long as it's done well, commercial messaging in whatever format, can add value to the passenger experience rather than detract from it. It would need to be incumbent upon the airline and media company to carefully define the parameters here, but an innovative campaign where one could put on a VR headset and look around inside the latest BMW is something I think many VIP passengers would be pleased to experience.
"Likewise a digital screen that delivered targeted messaging in the right language for products and services I am interested in isn't something most premium travellers would be averse to."
If the right brand partnerships are forged for lounges, they could be extended to inflight, which, again, has been successfully pioneered by oOh!media for Qantas.
Dery comments: "After the successful transformation of the lounge proposition, we extended our partnership with Qantas to inflight entertainment, as the first out of home company globally to do so. We linked passenger targeting of the Club or Business Lounges to Economy, Business or First Class onboard.
"The proposition now delivers an end-to-end opportunity for brands to engage with Qantas customers, have better cut through by having less advertisers on more platforms including video, digital display, online display, pre-rolls, podcasts, experiential zones – all within a brand-safe environment."
Sight Lines is published by The Moodie Davitt Report (Moodie International Ltd) six times a year.
© All material is copyright and cannot be reproduced without the permission of the Publisher.
To find out more visit www.moodiedavittreport.com and to subscribe, please
e-mail sinead@moodiedavittreport.com